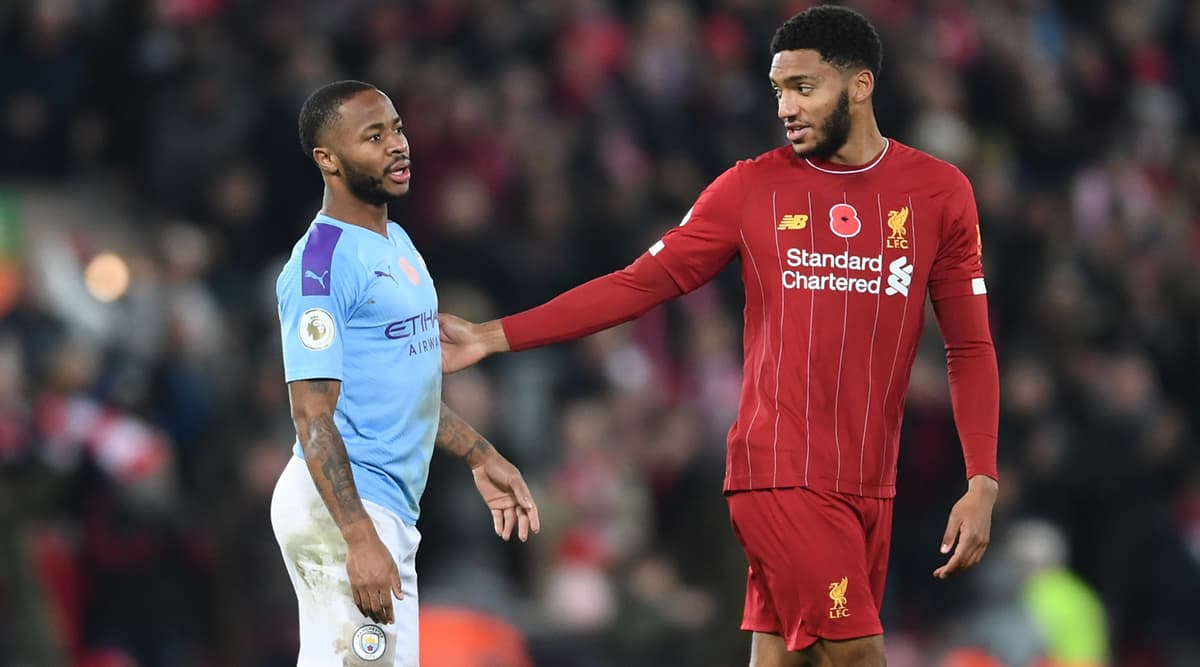 England football team have dropped Raheem Sterling from upcoming match against Montenegro in Euro 2020 qualifier. Sterling has been dropped over his physical altercation with Joe Gomez in the England training camp. The fight between both the players took place after Liverpool defeated Manchester City 3-1 in Premier League 2019-20 game. Sterling plays for City while Gomes plays for Liverpool. Both the players also clashed during the end of the match on Monday. Later, both of them engaged in a physical fight in England's camp, this time in the canteen. The fight started with a war of words but later other players had to separate them. Raheem Sterling Hat-Trick Helps Manchester City to Record a Convincing Win Over Atalanta in UEFA Champions League 2019–20 Group C Clash. 
As a result, the England team have decided to drop Sterling from the clash against Montenegro. Sterling apologised for his actions but will now have to sit outside during the match. However, he is not dropped from the squad. England manager Gareth Southgate revealed about the decision saying, "We have taken the decision to not consider Raheem for the match against Montenegro on Thursday. One of the great challenges and strengths for us is that we've been able to separate club rivalries from the national team". LIV 3 - MCY 1 | Liverpool Vs Manchester City - Live Football Score. 
Sterling Dropped!
We can confirm that @sterling7 will not be considered for Thursday's #EURO2020 qualifier: https://t.co/dsVfgitdSm

— England (@England) November 11, 2019
"Unfortunately the emotions of Sunday's game were still raw. My feeling is that the right thing for the team is the action we have taken. Now that the decision has been made with the agreement of the entire squad, it's important that we support the players and focus on Thursday night," Southgate further said. A draw against Montenegro will enable England to qualify for Euro Cup 2020.