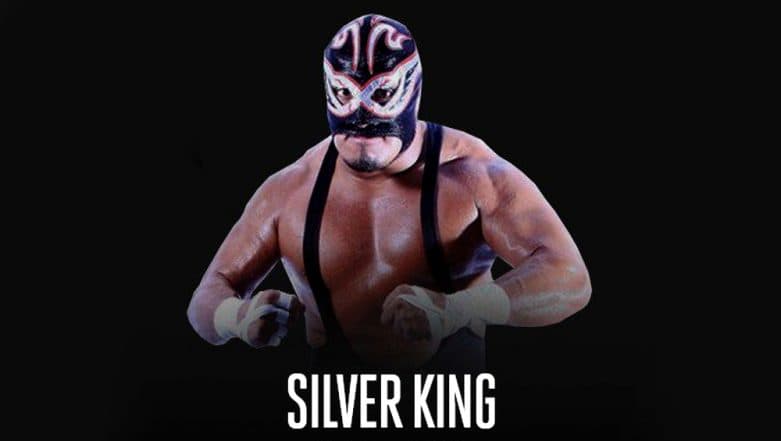 Cesar Barron, also known as, Silver King died from a heart attack while fighting in front of hundreds of fans. The Mexican wrestler collapsed during a match in London on Saturday night (May 11, 2019). The incident happened at the Camden Roundhouse Event in London. FA Cup 2018–19: Wolverhampton Wanderers' Raúl Jiménez Puts On a Mask to Pay Tribute to WWE's Sin Cara After Scoring a Goal Against Watford (Watch Video)
The Roundhouse event involves some of the finest Lucha Libre fights, a term used in Mexico for freestyle professional wrestling. When Silver King suffered the attack, he was involved in a fight against Warrior Youth. The audience initially thought it was a part of the storyline in the show, however, when the medical team rushed towards the ring for checking the wrestler, they then realised that Silver King was facing a health emergency.
The official from the event then evacuated the crowd saying that a "sudden incident" has occurred without giving any hint about the heart attack. Shortly Lucha Libre AAA official page declared the death of Silver King where they posted his picture with caption 'Rest in Peace'
Lucha Libre AAA declaring Silver King death!!!
Lucha Libre AAA Worldwide se une a la pena que embarga la familia luchística por el fallecimiento de César Cuauhtémoc González Barrón "SILVER KING".

Descanse en paz. 🕊 pic.twitter.com/RhAWTFg5Cw

— Lucha Libre AAA (@luchalibreaaa) May 11, 2019
WWE pays tribute to Silver King!!!!
WWE is saddened to learn that Lucha Libre legend and former WCW star Silver King has passed away at age 51. https://t.co/mAge65OmeN

— WWE (@WWE) May 12, 2019
WWE Wrestler Sin Cara tweets on Silver King's death!!!
Desafortunadamente el mundo de la Lucha Libre esta de luto una vez mas. 🙏🏼

Triste noticia el día de hoy, SILVER KING 👑 falleció en Londres. #QEPD 😞😞😞 pic.twitter.com/eLubdox9nD

— Sin Cara (@SinCaraWWE) May 11, 2019
Watch Silver King enter the ring one last time!!!
The 51 years old star Cesar Barron was a star in his native Mexico and has also appeared alongside the comic actor Jack Black in the film Nacho Libre, which was released in 2005. Silver King's father, Dr Wagner, was a popular Lucha Libre fighter from the 60s. The Mexican wrestler Barron competed in World Championship Wrestling (WCW) between 1997 and 2000.