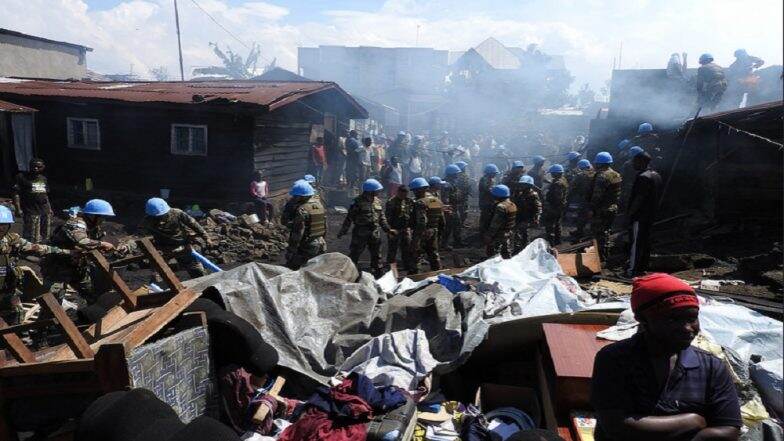 Clashes between rival ethnic groups in the African nation of DR Congo left 900 people dead, and more than 80 injured according to a report by the United Nations' Human Rights office. "Credible sources" say clashes between Banunu and Batende communities took place in four villages in the country before general elections, the UN Human Rights Office says.
More than 450 houses and buildings were burned down or ransacked during the violence. These included government facilities like primary schools, a health centre, a health post, and the office of the country's independent electoral commission, the UN said.
The UN Human Rights Office said it had launched an investigation.  "It is crucial that this shocking violence be promptly, thoroughly investigated and the perpetrators be brought to justice," said UN High Commissioner for Human Rights Michelle Bachelet.
Investigating the claims "is essential to ensure justice for the victims of these horrific attacks, but also to prevent new episodes of intercommunal strife, and to address the anger and feelings of gross injustice that may otherwise lead to repeated cycles of violence between communities," Bachelet said.
However, UN officials have warned that the actual death toll could be still higher. "I have to emphasise that 890 is the number of people we know were actually buried," UN human rights spokeswoman Ravina Shamdasani said after the release of a statement on the attacks.
"But there are reports that many others may have been killed and their bodies may have been dumped in the Congo River or they may have been burned to death," she said.
The violence has also led an estimated 16,000 people to be displaced as they have sought refuge by crossing the Congo River into the Republic of Congo, the UN rights office said.
The recent general elections in the country have led to the surfacing of long-held grievances in rival communities. The ensuing violence of December is a manifestation of long, unresolved issues in DR Congo which has been riven by communal violence.