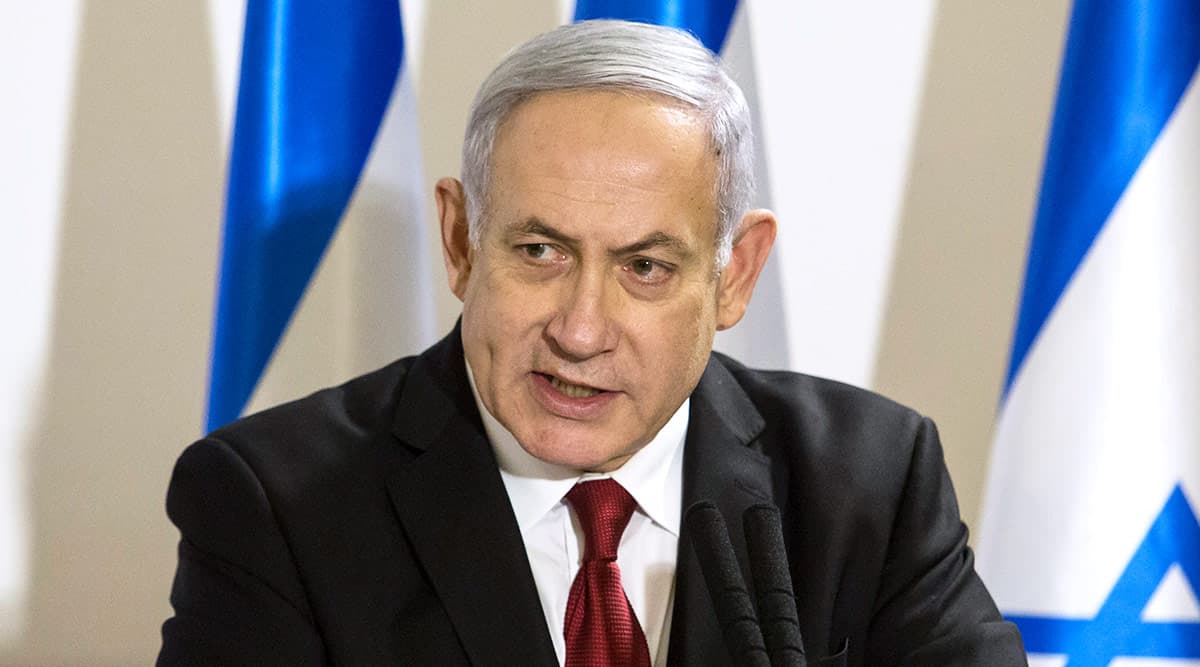 Jerusalem, January 5: In a slip of tongue that as well might contain some truth to it, Israel's Prime Minister Benjamin Netanyahu called his country a "nuclear power" before apoligising and correcting himself, saying he meant "energy power." The nod and the embarrassed smile that followed said it all. However, the leader spent no time in rectifying his error. Over the years, Iran has neither accepted nor denied that he possesses nuclear arsenal. Israel's Benjamin Netanyahu Again Quits Rally as Rocket Alert Sounds.
Netanyahu stumbled at the weekly cabinet meeting while reading in Hebrew prepared remarks on a deal with Greece and Cyprus on a subsea gas pipeline. "The significance of this project is that we are turning Israel into a nuclear power," he said, before quickly correcting himself to say "energy power", reported Reuters. Israel PM Benjamin Netanyahu Indicted on Charges of 'Bribery, Fraud and Breach of Trust'.
However, the mistake was too good for social media to miss. Several tweets started doing rounds on social media.
Watch the Video Below
Almost declaring #Israel a nuclear superpower, @netanyahu corrects his gaffe and says the Jewish state will be an energy superpower. https://t.co/1TlQ9OUMIu

— Gil Hoffman (@Gil_Hoffman) January 5, 2020
Tweet 
via @PerilofAfrica Netanyahu, in apparent stumble, calls Israel 'nuclear power': In an apparent slip of the tongue on Sunday, Prime Minister Benjamin Netanyahu described Israel as a nuclear power before correcting himself with a… https://t.co/zOGnyJSxVZ Reuters World News pic.twitter.com/orUhgeU6A7

— MarthaLeah Nangalama (@mlnangalama) January 5, 2020
Netanyahu is facing tough time back home after he was indicted on Corruption charges, which he continues to deny. However, the leader continues to be in news courtesy his stand on various issues. He came out in the support of Trump administration for carrying out the strike near Baghdad's international airport which led to the killing of Iran's elite IRGC Qassem Soleimani, saying that "The US has the right of self-defence.""