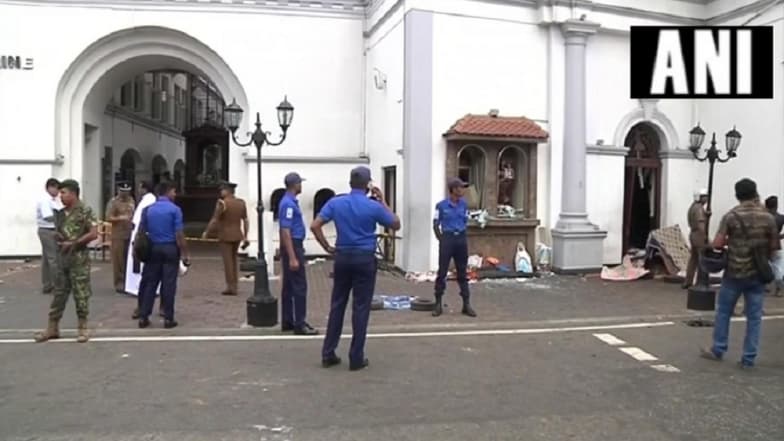 Colombo, April 22: In the tragic Sri Lanka blasts on Easter Sunday which killed 290 people and injured over 500 others, three of the four children of Denmark's richest person Anders Holch Povlsen have died, a spokesman for Povlsen's fashion firm said on Monday. The spokesperson declined to give any detail but Danish media reported that family had been on holidays in Sri Lanka. Sri Lanka Police Find 87 Bomb Detonators at Colombo's Main Bus Stand.
The 46-year-old businessman and one of the United Kingdom and Scotland's biggest landowner lost three kids in the eight blasts that rocked entire Sri Lanka. According to a report in Mirror.co.uk, the Povlsen's had recently visited the island country on vacation for Easter. Sri Lanka Blasts: New Explosion in Van Near Colombo Church While Officials Were Trying to Defuse Bomb.
The four children of Povlsen's were vacationing in Sri Lanka. One of his daughters had also uploaded the photo of her three siblings enjoying near the sea in Sri Lanka on Instagram. Though Povlsen's fashion firm spokesperson confirmed three deaths, the identity of the deceased has not yet been announced.
Anders Holch Povlsen is the owner of fashion major Bestseller, which includes brands like Jack & Jones and Vero Moda. He is also a majority stakeholder in Asos and Zalando.
The eight serial blasts in churches and hotels in Sri Lanka on Easter killed over 290 people and injuring more than 500. Majority of the blasts took place in the capital city, Colombo. Till now, no one has claimed the responsibility of the attack.