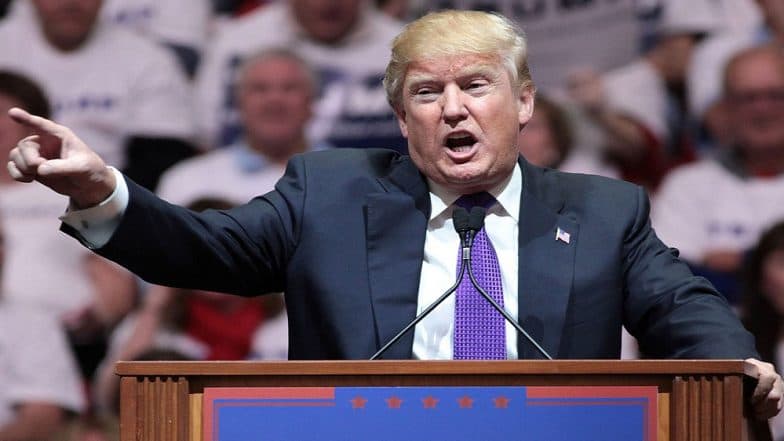 Washington, January 22: The Supreme Court of the United States (SCOTUS) on Tuesday delivered a historic 5-4 verdict, allowing the ban imposed by President Donald Trump on transgender entering military service to come into effect. The injunctions imposed against the order by lower courts have been stayed by the apex court bench.
The policy to ban transgender personnel from serving in the military was introduced by the Trump regime in July 2017. The ban, however, could not come into force as the lower courts issued an interim order in favour of the petitioners -- who accused the US President of issuing an order which violates the fundamental rights enshrined in the American Constitution. Donald Trump Made 8,158 False or Misleading Claims in Two Years: Report.
Outgoing Secretary of Defence James Mattis, who presented the policy before the Senate last year, had argued that the ban was not discriminatory. It was, he added, necessitated as the government deems it unfit to allow personnel suffering from gender dysphoria from serving in the military.
BREAKING: #SCOTUS issues a stay of injunctions against Trump's transgender service ban, allowing the Trump administration to begin enforcing its ban while the case proceeds. pic.twitter.com/vBfX0sznLH

— Chris Geidner (@chrisgeidner) January 22, 2019
In November 2018, the Trump administration moved the Supreme Court challenging the injunctions imposed against the transgender military ban order by the lower courts.
Solicitor General Noel Francisco had argued that lower court rulings imposing nationwide injunctions were wrong and warrant immediate review. He said that because of the injunctions, "the military has been forced to maintain that prior policy for nearly a year" despite a determination by Mattis and a panel of experts that the "prior policy, adopted by (Defence Secretary Ash Carter), posed too great a risk to military effectiveness and lethality".