Hurricane Florence which weakened over the week has made landfall near Wrightsville Beach, North Carolina at 7:15 am (local time) on Friday, the National Hurricane Center (NHC) said. Life-threatening storm, howling winds along with rains lashed coastal regions of the state. NHC Director Ken Graham said in a Facebook Live video said, "Hurricane Florence made landfall minutes ago." Officials have warned it as a "once in a lifetime" event.
NHC in Miami reported that "life-threatening storm surge and hurricane-force winds" have reached the North Carolina coast. In parts of North Carolina, a tornado watch was also alerted. About 1.7 million people in North Carolina, South Carolina and Virginia have been evacuated as it believed to be affected by the storm. Hurricane Florence Makes Landfall Near Wrightsville Beach in North Carolina, US; Power Supply Cut In Many Areas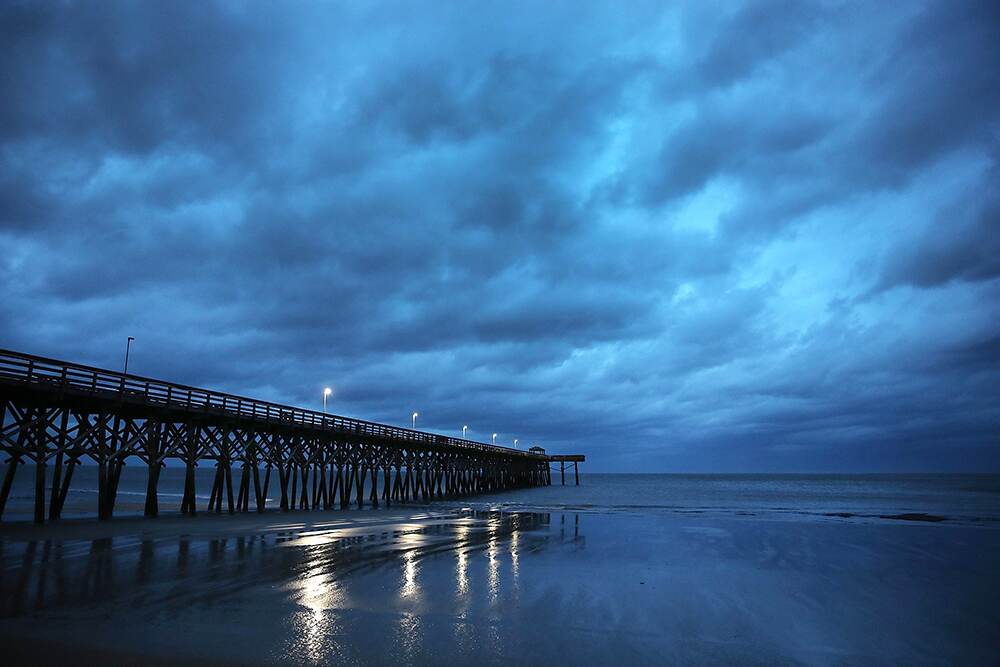 People of North Carolina have been preparing for the storm weeks before as the weather department predicted the calamity quite early. However, not everybody was heeding orders to evacuate as people did not want to leave their homes.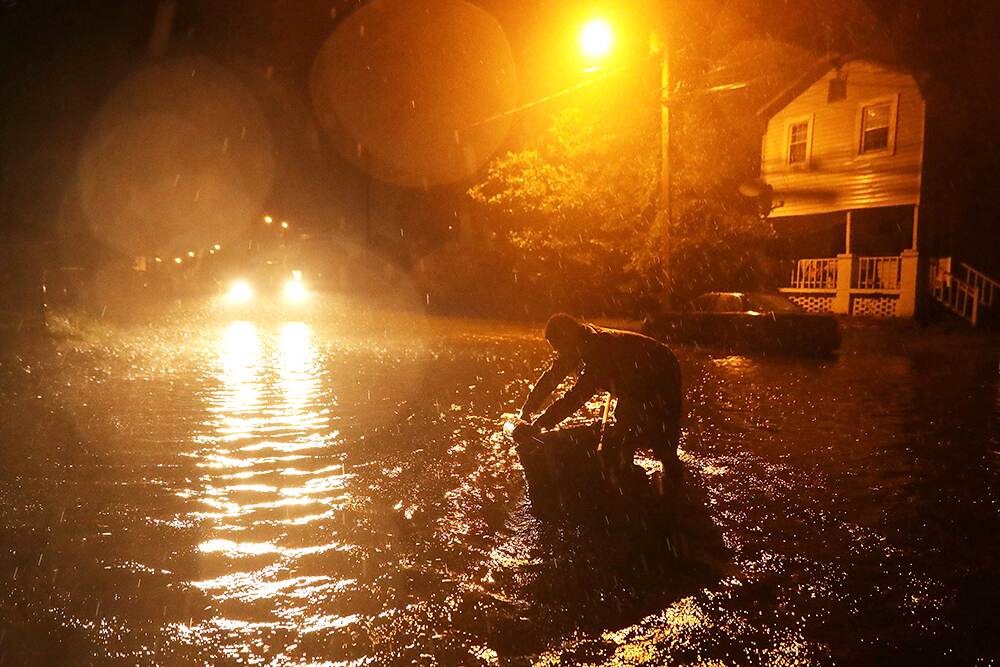 According to reports, strong winds bent trees located on the coastal streets in North Carolina to the ground. While a Category 4 storm was expected, it weakened in strength and downgraded to Category 1. More than 1,50,000 customers in North Carolina would have to go without electricity due to the storm.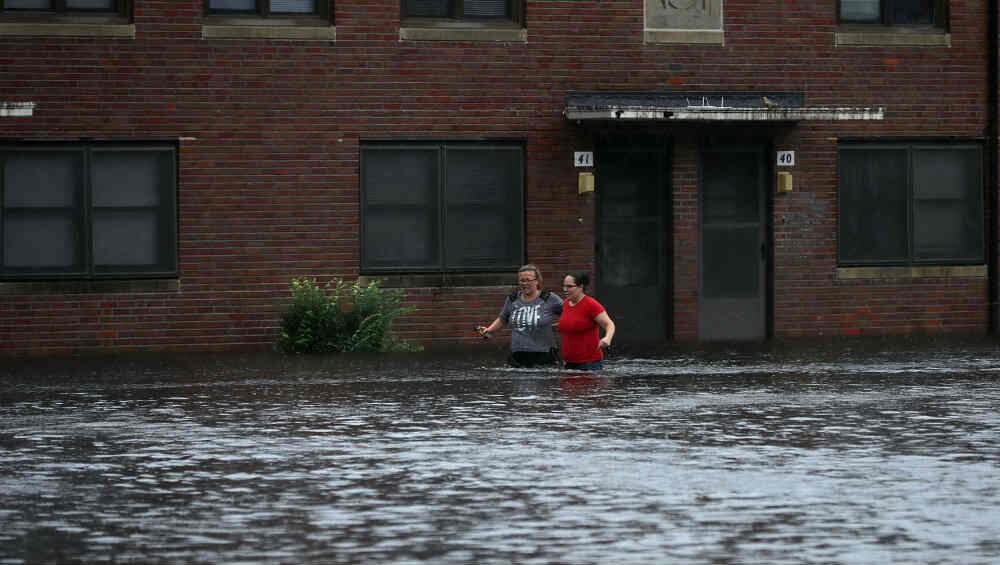 Beach resorts in South Carolina which have been brimming with tourists now pose a deserted look. AFP quoted Duke Energy, a power company in the Carolinas who said that an estimated one million to three million customers could lose electricity because of the storm. It could take weeks to restore it.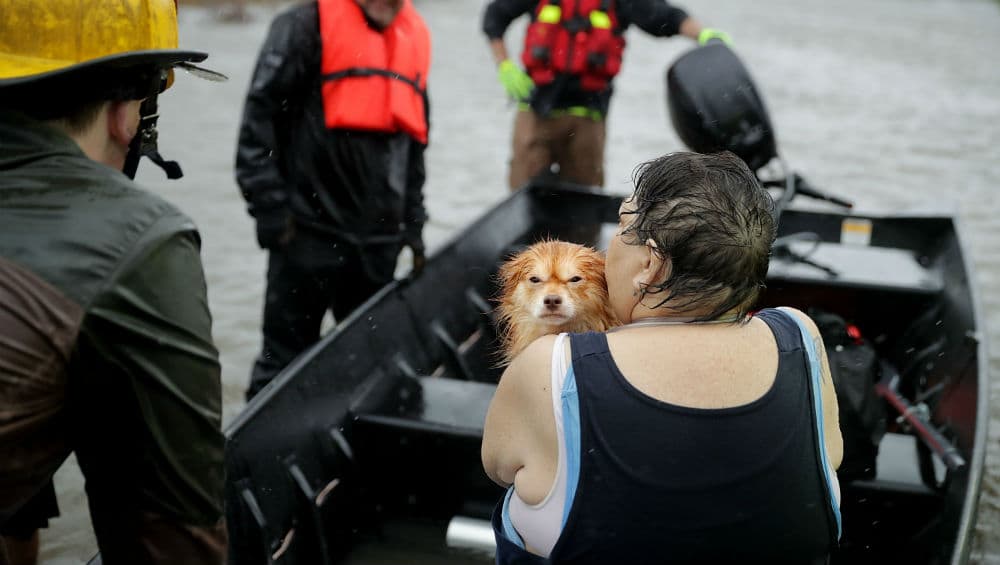 In its advisory, the centre said Florence was over the Atlantic Ocean about 35 miles (55 kilometres) east of Wilmington, North Carolina and moving northwest at six miles per hour (10 kilometres per hour).
It said that the maximum sustained winds were 90 miles per hour and Florence is now at the weakest of five categories on the Saffir-Simpson scale.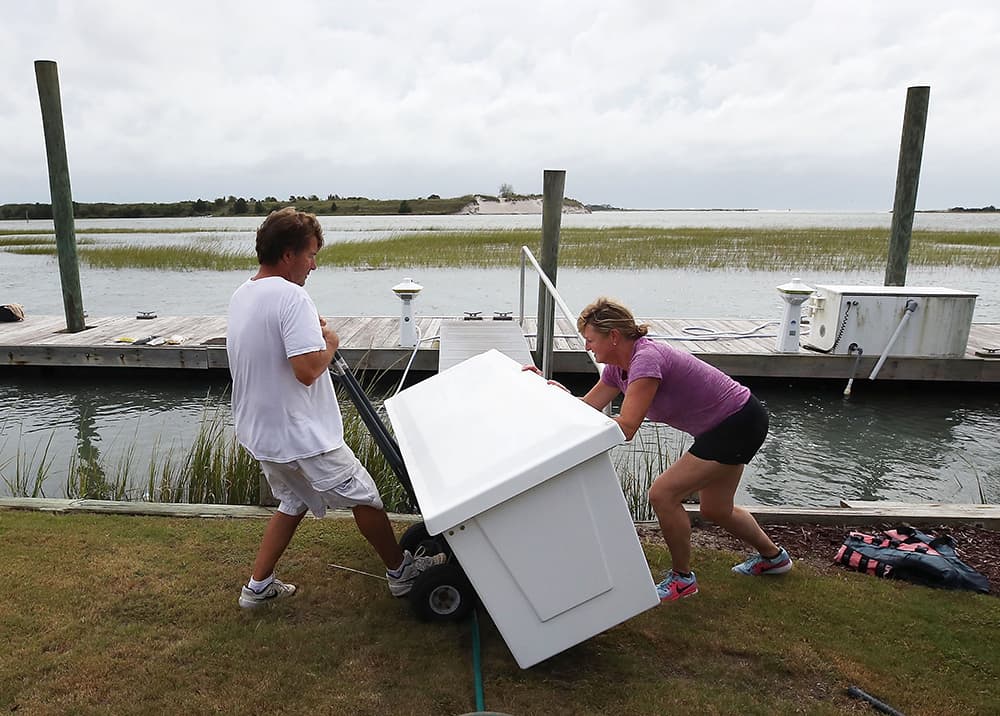 People living on the coastal line prepare ahead of the storm. (Photo Credits: Getty Images)As torrential rains began, Neuse River in New Bern, North Carolina ballooned up by three meters, the NHC said.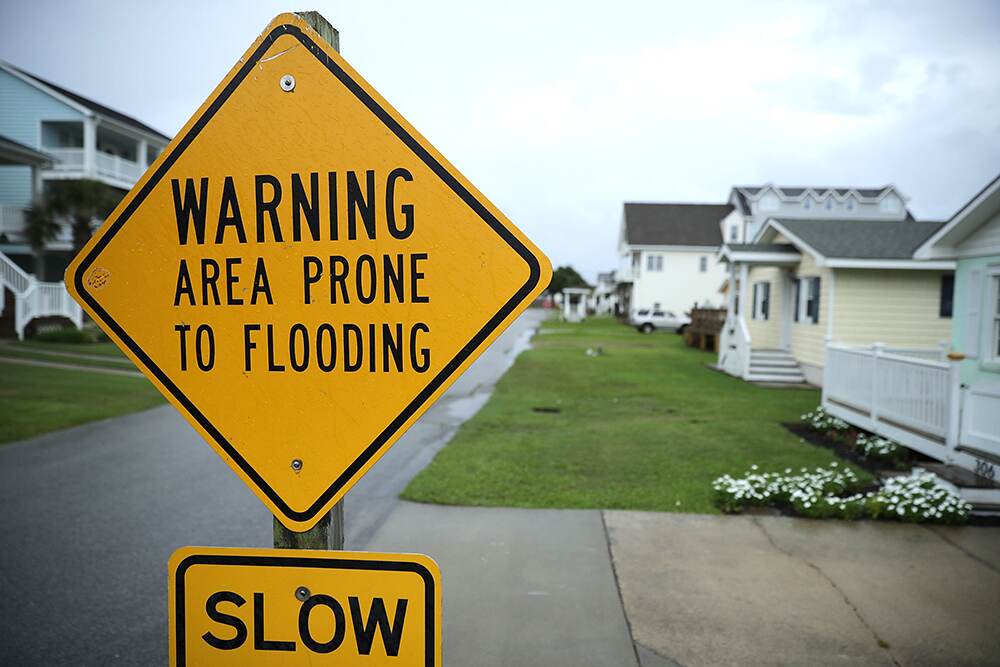 A deserted neighbourhood near in Atlantic Beach in the United States. (Photo Credits: Getty Images)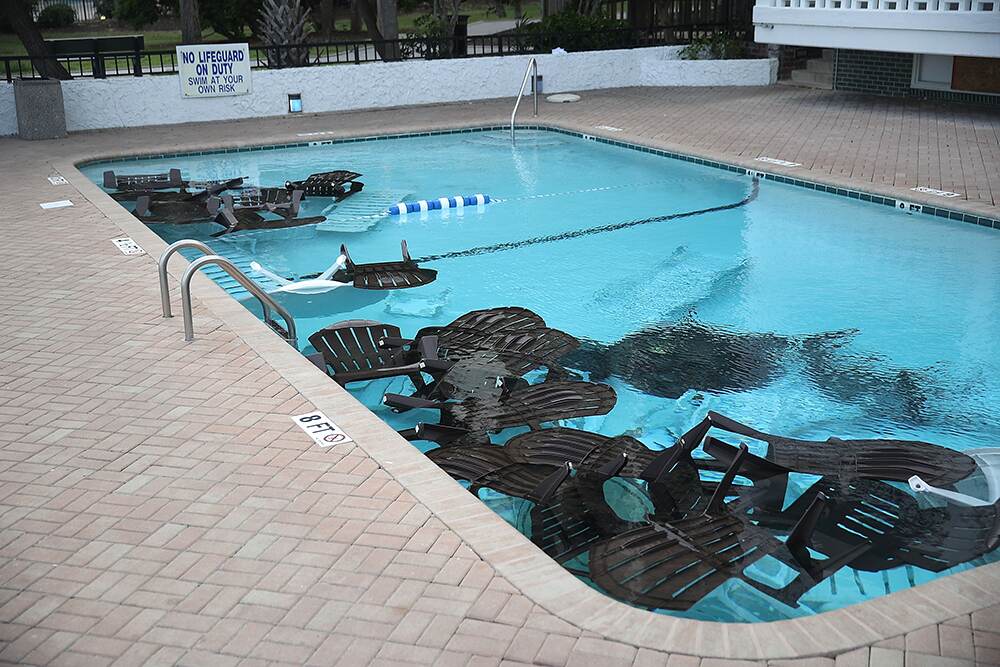 People leave their Patio furniture in the pool to keep it away from flying. (Photo Credits: Getty Images)
They said, "This rainfall will produce catastrophic flash flooding and prolonged significant river flooding." AFP quoted Brock Long, the administrator of the Federal Emergency Management Agency (FEMA) said the storm will not just cause problems along the coastal line. Long said, "Inland flooding kills a lot of people, unfortunately, and that's what we're about to see."