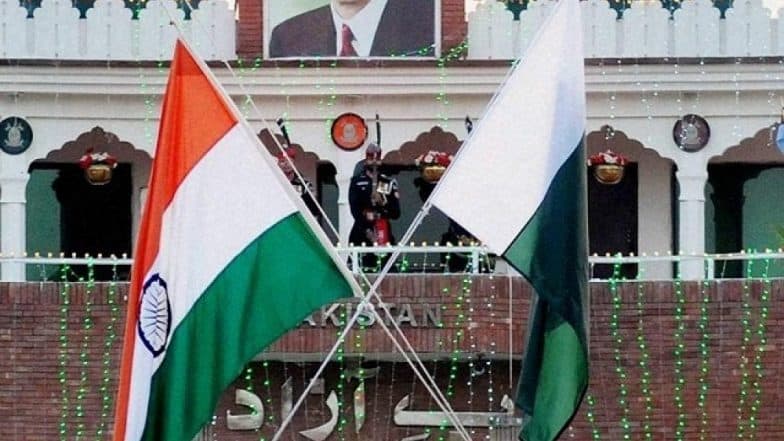 Islamabad, January 14: The High Commission of India (HCI) in Pakistan has written to Pakistan government that attempts are being made to hack social media accounts of senior Indian diplomats, said ANI sources. In a letter to Pakistan government, HCI wrote, High commissioner and Deputy high commissioner are being closely followed and aggressively watched by a Pakistan security official during a wedding reception in Islamabad.
In one such incident, a fake social media profile similar to one of the diplomat's relative was used for the attempted hack. In another incident, repeated attempts were made to log in diplomat's facebook account. The Indian High Commission has written a note verbale and requested Pakistan's Ministry of Foreign Affairs to take note of these incidents, said sources to News18. Indian Diplomats Facing Harassment in Pakistan; New Delhi Lodges Complaint With Islamabad.
Sources:High Commission of India in Pakistan writes to Pak govt over attempts made to hack social media accounts of senior Indian diplomats.High commissioner& Dy high commissioner being closely followed&aggressively watched by a Pak security official during a wedding in Islamabad pic.twitter.com/UqR7Fs0evQ

— ANI (@ANI) January 14, 2019
This is not the first instance of Pakistan misbehaving with Indian diplomats. Every year numerous such incidents are reported but yet the condition is same. Pakistan Takes to Hardline Diplomacy Yet Again, Denies Indian Officials Entry Into Nankana Sahib.
In a similar incident last year, several Indian diplomats in Pakistan were facing harassment. According to reports, not granting of new gas connections, and internet services of several senior officials were blocked. On December 10, an incident of the intruder entering the Indian diplomats was also reported.