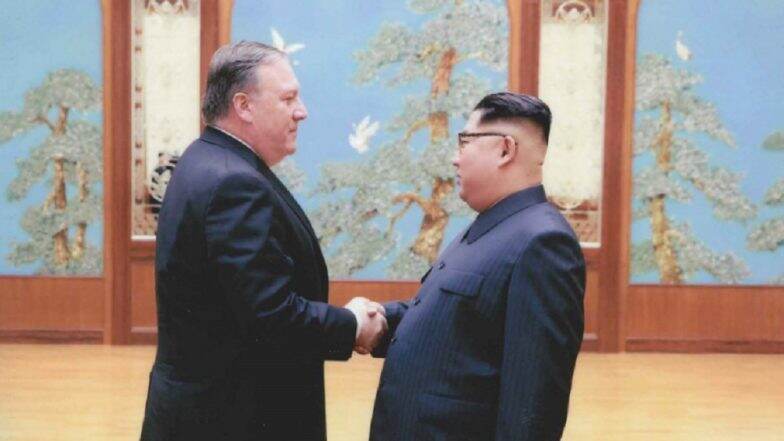 Mumbai, April 19: North Korea has blamed the failure of the Trump-Kim Summit in Hanoi on U.S. Secretary of State Mike Pompeo and has also publicly stated that future dialogue with the U.S. should not include Pompeo as an interlocutor.
These statements were made by North Korean foreign ministry official Kwon Jong-gun. Kwon accused Pompeo for the abrupt ending to the Hanoi summit and also accused him of "spouting reckless remarks". After criticising Pompeo, Kwon further added, that if Pompeo were to be involved in further talks, "the table will be lousy once again and the talks will become entangled". "Even in the case of possible resumption of dialogue with the US, I wish our dialogue counterpart would not be Pompeo but... [another] person who is more careful and mature in communicating with us," Kwon said, according to the Korean Central News Agency (KCNA).
These vitriolic statements from North Korea come a week after Pompeo while answering questions in the U.S. Senate said he would agree to the description of Kim Jong-un as a "tyrant", he then responded: "Sure, I'm sure I've said that."
Pompeo was also accused of taking up a "gangster-like" stance during talks with North Korea after the Singapore summit last year. Pompeo has taken the lead in talks with North Korea over the country's denuclearisation and visited Pyongyang four times in 2018.
Kim Jong-un too has released statements that talks with the U.S. could only continue if the Trump Administration was willing to change its attitude towards the negotiation process. Kwon added, "The US cannot move us one iota by its current way of thinking."
North Korea has also tested a tactical guided missile, the first in over five months as de-nuclearisation talks seem to have hit a stalemate.