It is Amitabh Bachchan's birthday today and wishes have been pouring in since morning to wish Big B. Aishwarya Rai Bachchan, his dearest daughter-in-law took to social media to share the sweetest birthday wish for AB Senior. Birthday Special: Pearls of Wisdom Shared By Amitabh Bachchan That Will Stay With Us Forever.
Sharing photo of the legendary actor, Aishwarya took to Instagram to write: MAY THE LIGHT KEEP SHINING GOD BLESS HAPPY BIRTHDAY PA [sic]". And guess what? Aaradhya has a lovely message for her grandfather too. Ash shared a photo of her baby girl with Amitabh and captioned it as: "HAPPYYY 76th BIRTHDAY Dadaji". How sweet, isn't it? Check out the posts below-
View this post on Instagram
Like every year, Big B greeted his fans and the media outside his residence this morning. He also broke his silence on the ongoing #metoo movement, for which he received a lot of flak for keeping quiet all this while. He said, "No woman should ever be subjected to any kind of misbehaviour, or disorderly conduct ; especially at her work place. Such acts should immediately be brought to the notice of concerned authorities, and corrective measures be taken, either through filing complaints or a recourse to law. Discipline and civic, social and moral curriculums, should be adopted at a very early educational level."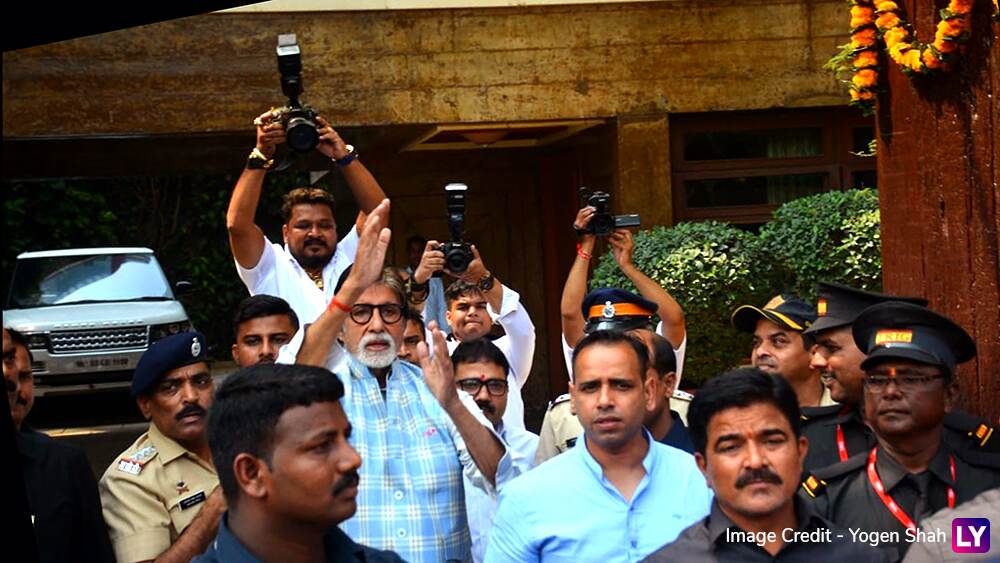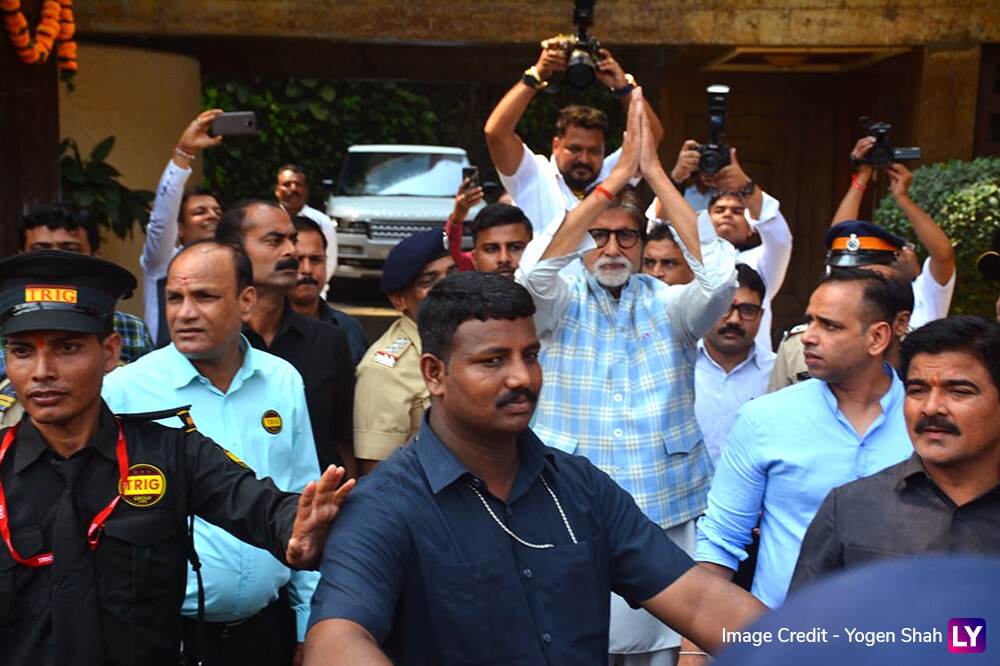 Born on October 11, 1942, Amitabh Bachchan turns 76 today. Big B, who is often referred to as the Shahenshah or the 'legend' of Bollywood, refrains from calling himself that. "Frankly I've never really subscribed to these adjectives tagging me as an 'icon', 'superstar', etc. I've always thought of myself as an actor doing his job to the best of his ability," said Sr Bachchan once.