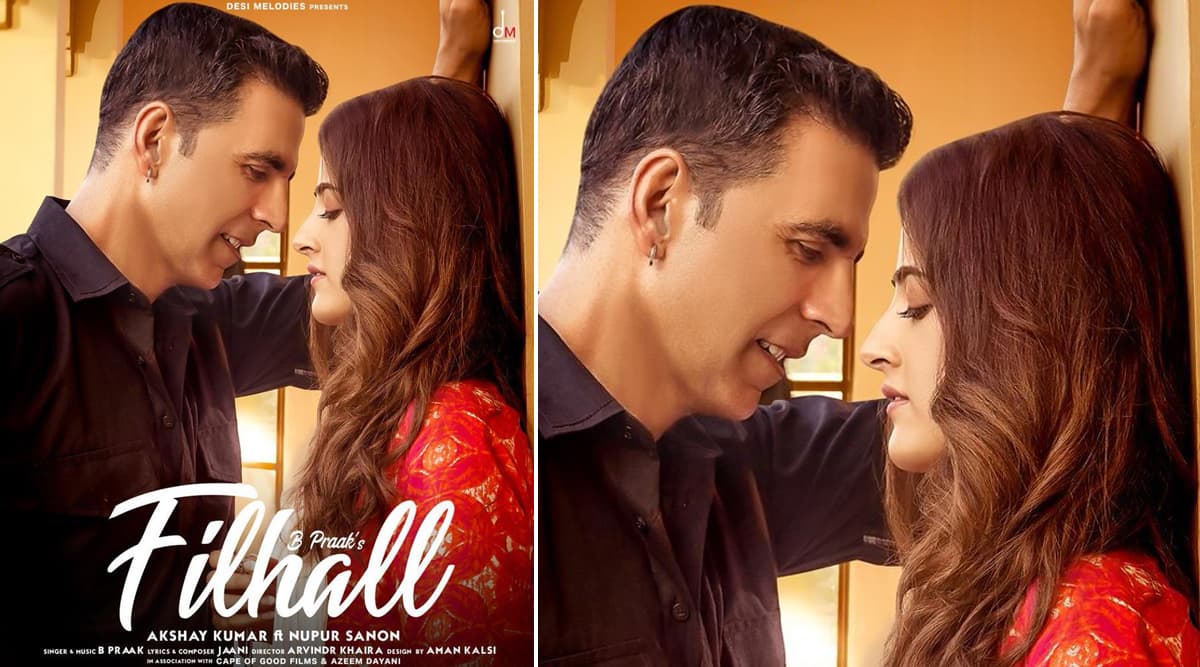 Akshay Kumar's first single, Filhall with Kriti Sanon's sister, Nupur Sanon is finally out and this long wait was surely worth it. While its recently released teaser had already pumped up our excitement in same, it's music video completely justifies all our expectations. The song by B Praak will surely tug at your heartstrings and you will instantly find yourself humming to its melodious tone. Akshay Kumar Gets Injured on the Sets of Rohit Shetty's Sooryavanshi.
Akshay and Nupur's refreshing chemistry works like some wonder for your hearts and she does remind us of Katrina Kaif from Namastey London. With her childlike innocence, Sanon is able to strike a chord with the viewers and her happy face is a delight to watch. Coming to Akshay, his presence lights up the entire screen. He goes back in his romantic zone only to present a better version of himself and make us realise why we were missing this passionate side of his since a very long time. Filhall First Poster! Akshay Kumar and Nupur Sanon Look Giddy in Love Making Us Want More (View Pic)
Watch the Video Here:
Filial is on its receive some heaps of glory and there's nothing that can hinder its success. A romantic tale with some heartbreaking moments is nothing unusual or atypical yet the song weaves wonders like never before. We are already listening to it on loop and we suggest you should too.