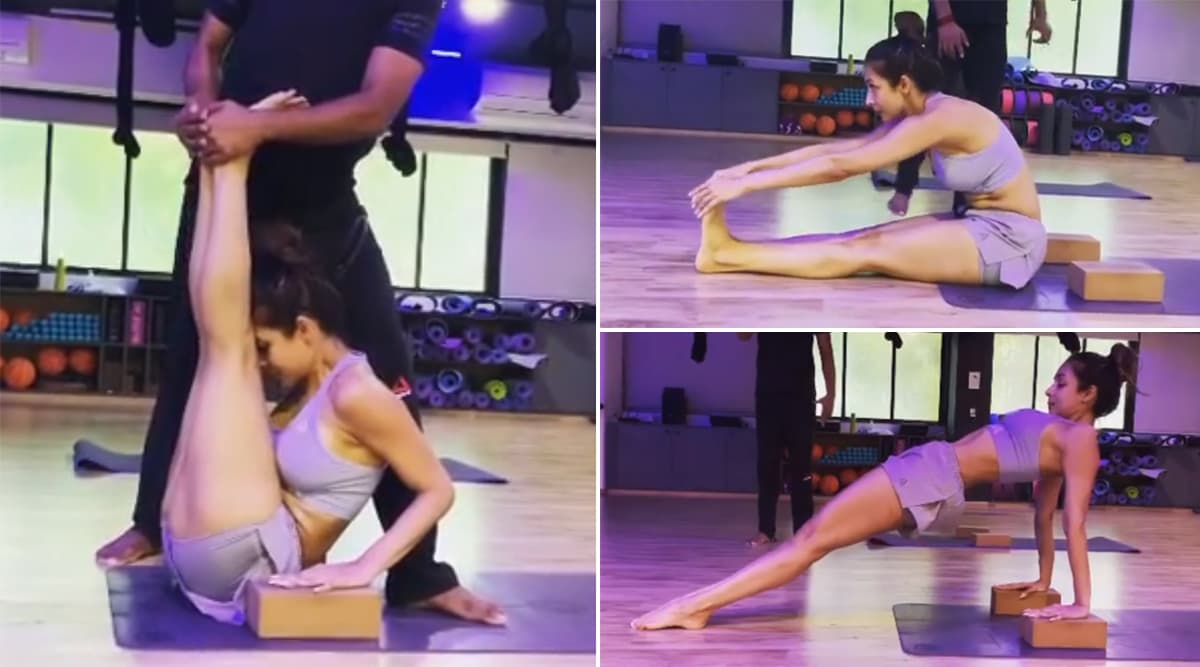 Malaika Arora has turned her passion for fitness into a perfect business opportunity and there's nothing like it! For years, her fans were curious to know her secret to the healthy and hot body that she has. However, apart from a few tips here and there, she did not offer much. Now, her work out videos from her own brand 'The Diva Yoga' are up, to the delight of her fitness enthusiast fans. One can easily see how the actress herself indulges into workout sessions, like the video here. Malaika Arora Talks about Her Wedding Plans, and It's Indeed Going to Be a Dreamy Affair!.
In this clip, we can see her stretching herself casually yet cautiously with the help of her trainer. Abiding by the instructions, the model-turned-actress sure knows how to achieve the fitness goal flawlessly!
She wrote in the caption, "The world is a beautiful place with many challenges. And on our journeys, we change ! One thing that remains constant is the fact that it needs power. My mantra always has been, we learn to bend so that we may seldom break. And my ever present tribe at @thedivayoga ensures, I push my limits every single day! #malaikasmondaymotivation #thedivayoga #divayoga #divayogastudios #anandsir. " Check out this amazing video below.
Malaika Arora's Yoga Video:
This leggy sass has been away from the film block but totally into the limelight for all right reasons! Her love for exercise, especially yoga, has fans and industry fellas swooning over her. After all, she makes it look so easy and doable and that one cannot help but play the video on loop to learn!