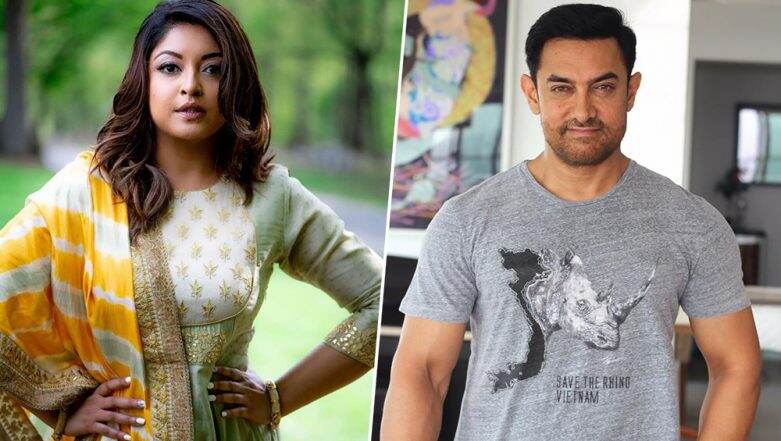 InstaAamir Khan recently made a big announcement about his upcoming project, Mogul which is a biopic on the life of the T-Series founder, Gulshan Kumar. With this film, Aamir will now be working with director Subhash Kapoor who was accused of sexual harassment by actor Geetika Tyagi five years ago. The case was back in the news after the MeToo movement had found its roots in Bollywood with Tanushree Dutta's confession about Nana Patekar harassing on the sets of Horn Ok Pleassss . After Dutta's revelation, several stories of MeToo broke in Bollywood and there was for some time, a conscious decision taken by actors and producers to not work with those accused of harassment. Mogul: Aamir Khan Confirms Playing Gulshan Kumar in his Biopic.
With Aamir taking a step back from his decision of last year, Tanushree recently reacted to the rehabilitation of those accused in the industry and how easy it has been. Speaking to Mid Day, she said, "How come nobody in Bollywood has sleepless nights when a woman becomes a victim of abuse and is not able to work due to the trauma and ostracisation... If he has agreed to hire this guy, why not hire the woman who suffered the consequences of his actions? Why do only the creepy men of Bollywood get compassion? Let the girls also see some of that saintly do-goodery."
Not just Tanushree but Aamir's decision to work with Kapoor has come as shock to many considering the actor has spoken in length about the MeToo issue last year. Aamir and his filmmaker wife Kiran Rao had decided to quit Mogul on learning of the accusations against Subhash. He had also written a long post voicing his support towards the MeToo Movement.
Further adding to her statement on Aamir's decision, Tanushree said, "Compassion should be universal. If it's so selective as is being displayed by the Bollywood's bigwigs, then it's not compassion. It's convenience and ignorance. Nobody bothered to ask me how I was doing when my livelihood was snatched away after the Horn Ok Pleassss harassment episode. No compassion for me, Aamir?" Subhash Kapoor Reacts to Aamir Khan Backing Out of Mogul.
Aamir on the other hand after announcing the film spoke about reversing his earlier decision to quit the film and called it a decision he took from the heart. He said, "I'm just doing what my heart says is right, and what my conscience tells me is right. At that time I felt that was the right step to take, so I took that. Today I feel differently. I'm going with my heart."