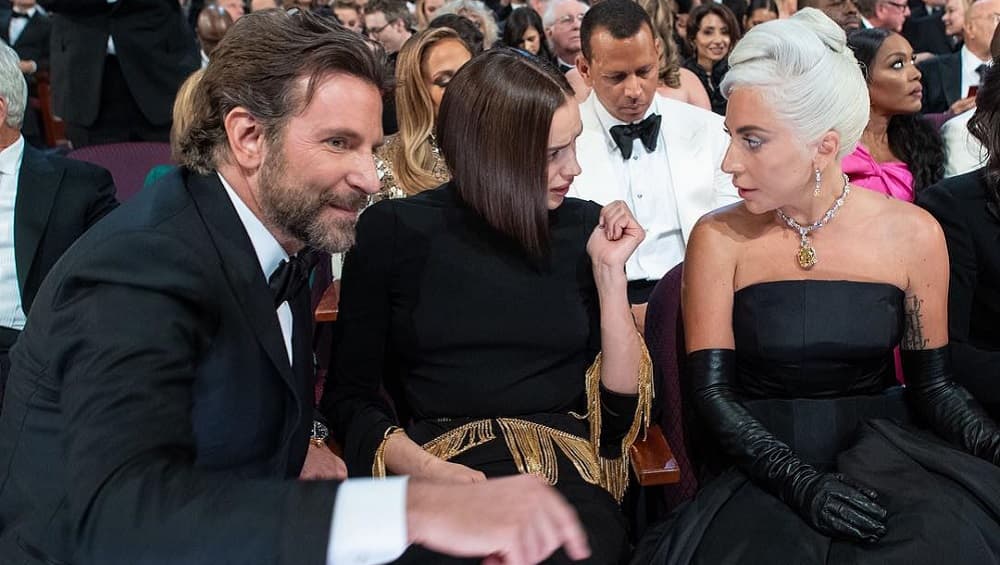 Lady Gaga and Bradley Cooper sizzling offscreen chemistry on the stage of Oscars 2019 has caused netizens to wonder if there is something more than friendship between these two. In fact, social media followers are convinced that Gaga and Cooper are definitely together. But Cooper's current partner Irina Shayk is not cool with the rumours. Having said that, netizens have found out that Gaga and Irina don't follow each other on Instagram. Or rather Shayk unfollowed Gaga ahead of the Oscars.
In case you folks missed out on the hot new Hollywood gossip, they're all discussing Bradley Cooper and his A Star is Born co-star Lady Gaga's impeccable on and offscreen chemistry. On Sunday, as the two actors performed a song from their film, Shallow at the Dolby Theatre during Oscars 2019, the closeness further fueled romance rumours.
Of course, everybody has since been wondering what it says for Irina as his partner. After doing a bit of their own research, one of the Twitter users announced, "Okay I've done the research guys, Irina and Lady Gaga DO NOT follow each other on Instagram. I'M JUST SAYING." Alarming? Well, Lady Gaga and Irina Shayk, both, don't follow each other on Instagram now. Does this even mean anything?
Lady Gaga and Bradley Cooper performing Shallow
On the same, a source told The Sun, "The stories about Irina being sick of Gaga have some truth to them – it's not that she dislikes Gaga or is jealous of her, but she's sick of the constant stories about her 'close' relationship to Bradley." Discussing the possible cheating rumours, the source further added, "She's no stranger to cheating rumours – she dated Cristiano Ronaldo after all – but it's been a long publicity campaign and she's ready for it to end. She's actually thrilled at how successful the movie has been and really wanted to go to the Oscars. It's undeniable that Gaga and Bradley have chemistry – they have a lot more in common that Irina and Bradley – but that's why the movie worked."