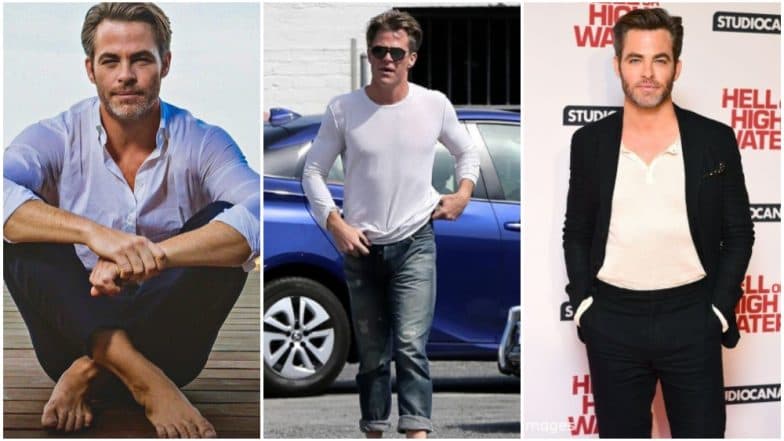 The talented, handsome, Captain Kirk from Star Trek, Chris Pine celebrates his birthday on August 26. The actor has appeared in several films and even shown versatility as he embraced varied genres and has a huge fan base. Pine's biggest role undoubtedly remains as James T. Kirk in J.J. Abrams' 2009 Star Trek reboot. Despite it being a huge responsibility to please Star Trek fans, Pine took the challenge head-on and managed to become a sensation after the first film came out. Wonder Woman 1984: The First Look Of Kristen Wiig as Antagonist Cheetah REVEALED - Check Pic Inside.
Apart from his amazing acting skills, Pine also possesses the quintessential Hollywood hottie looks. He's got the smouldering looks and it sure seems like he's ageing like fine wine. As the Wonder Woman actor turns 39, we give you some of his hottest pictures so far.
1. Who Looks This Good When You're Just Getting a Coffee?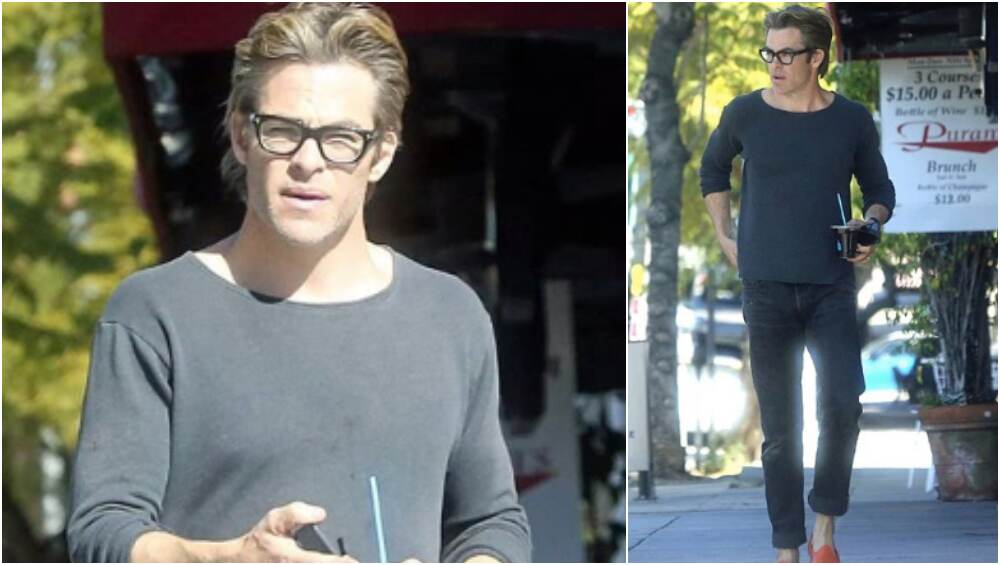 Chris Pine has fans all over and there's no surprise that the paparazzi follows him too. These pictures were clicked when Chris stepped out for a coffee in California, looking like a total hottie. The glasses sure added to his otherwise handsome looks.
2. Did We Tell You Monochromes Make Him Look Hotter?
View this post on Instagram
Even though Pine himself is not on social media, we are more than glad that his fans are dedicated to sharing his best pictures all the time. Instagram is gold to find Pine's amazing pictures and here's one monochrome still that is too good to miss.
3. Because a Shirtless Chris Pine Looks Even Better!
We found this gem from one of Chris' vacations. The actor is seen enjoying the ocean waves and these pictures from his yacht. The actor is seen shirtless and his perfect physique will certainly make you swoon.
4. White Tee and Rolled Up Jeans Couldn't Look Better Than This!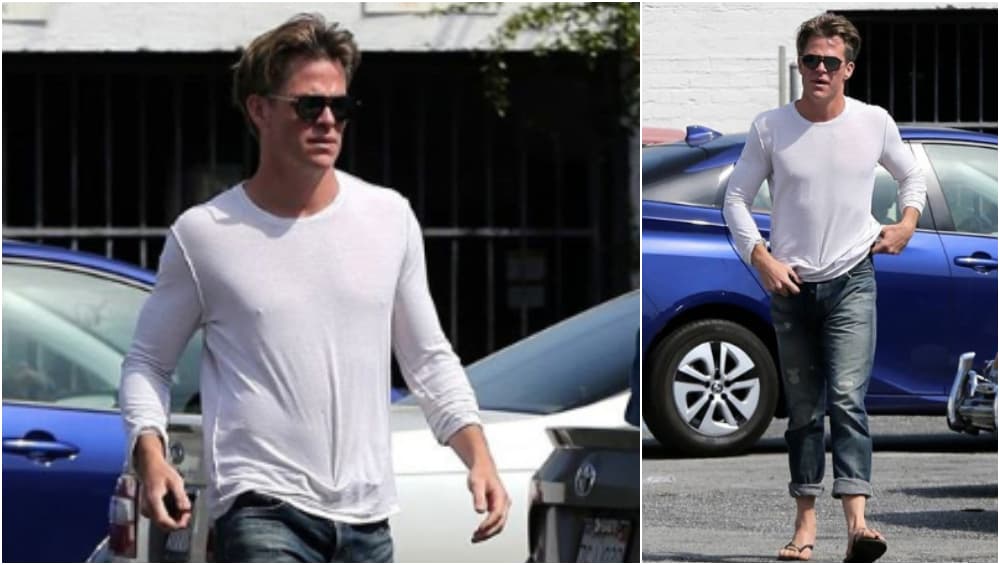 Chris Pine sure loves his flip flops and is often seen wearing those on his regular strolls outside. These pictures show him sporting a simple white tee and rolled up jeans and we have to say no one's looked hotter wearing that.
5. Suited Up and Getting Hotter By the Year
Chris Pine is known for his amazing style and is often known to look make stunning appearances at the red carpet. We love it when he suits up and these pictures prove that he is probably getting hotter with time.
6. Could Anyone Else Carry This Look Like Chris Does?
We love these pictures because Chris totally rocks the 'good boy' look with his buttoned-up half-sleeves t-shirt. The colour blocking too looks amazing on him and what can we say about his perfectly coiffed hair, everything is perfect.
Looking at these pictures, we can safely say that Pine is fine American treasure and we need to appreciate his beauty much more. This birthday, we hope the actor keeps giving us amazing films and keeps enetertaining us like has over the years.