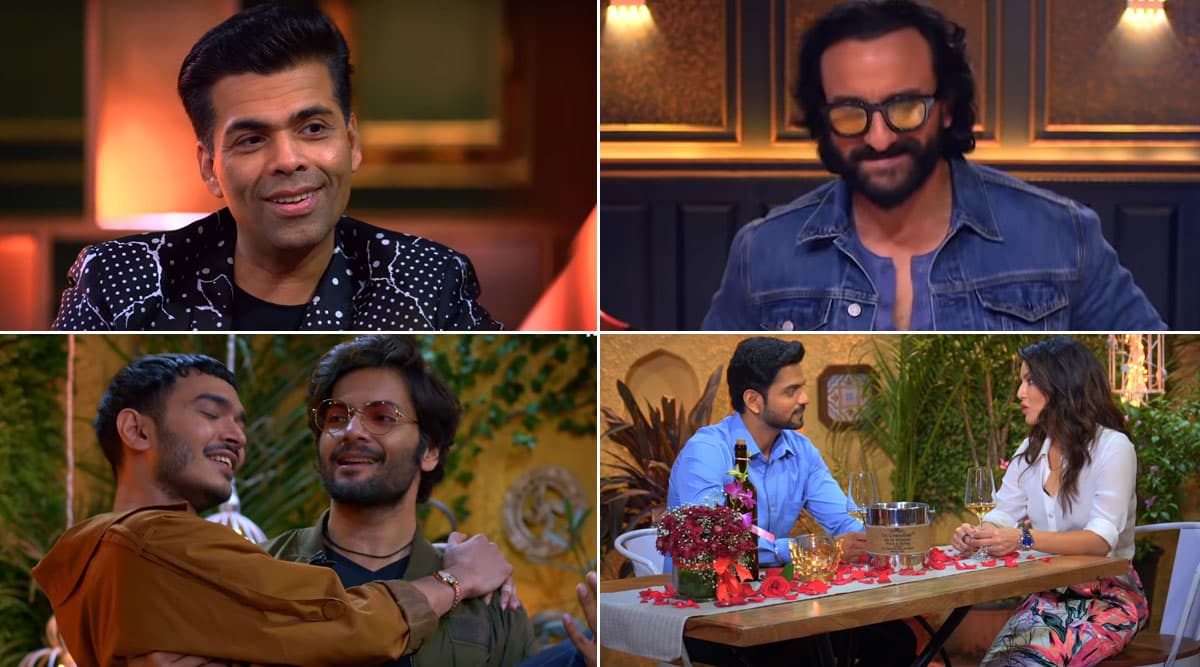 We expected something better from Netflix India than What The Love! With Karan Johar. Yes, after super-bashed film Drive, and a mildly received anthalogy Ghost Stories, the filmmaker is once again seen on the streaming platform. This is sort of a reality show to find 'love' in the true Karan Johar style. And the Kuch Kuch Hota Hai director plays cupid. He mentors a bunch of participants to reinvent themselves by complimenting them and giving them make overs. And by this, he believes, they will find true love. Drive: 10 WTF Moments in Sushant Singh Rajput, Jacqueline Fernandez's Netflix Film That We Still Can't Get Over With.
As per the trailer, we see the already star-struck with the glamorous filmmaker singles taking some advice from the cupid Johar. He has a few steps mentioned here. Firstly, he will ask them to focus the struggle within them and what's bothering them. Then he brings in the stars like Saif Ali Khan, Sunny Leone, Ali Fazal, Huma Qureshi, Parineeti Chopra to drop pearls of wisdom on how to be 'likeable.' The last step is something that is totally irrelevant honestly but the makeover!
Here, KJO arranges some fashion designers and makeup artists to 'make one feel better about themselves' and  practice some 'self love' through fancy clothing. One of the artists also goes on to say, 'if you want to be in the love game, you gotta look good' (What the...?). Can someone tell the makers that self love and self confidence is not all about 'looking good?"  Didn't 'Anjali' tell him that in these 20 years? Well, take a look at the trailer yourself.
Here's The Trailer of Netflix's What The Love! with Karan Johar:
Don't know about the show, but its trailer gives us a feel of mini compilation of shows like Emotional Atyaachar, MTV Splitsvilla and India's Next Top Model! For now, we are indeed judging the book by its cover but we hope that the book has better chapters inside!