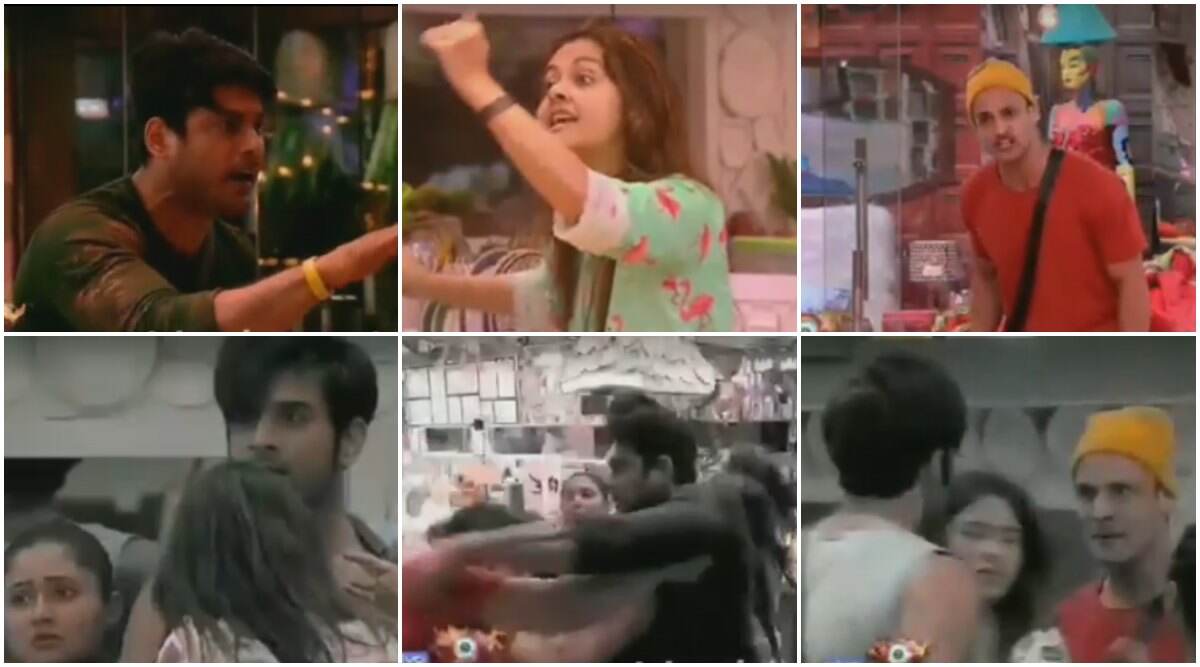 We have to give it to the contestants of Bigg Boss 13, they have some love for fights. And by fights we do not mean arguments or yelling, but losing their shit and charging at each other. And from the current bunch that is present in the house, each and every contestant has their own history of brawling and getting physical, girls or guys irrespective. And if the fights that took place in the nomination task Snakes and Ladder were not enough, the Bigg Boss 13 house will witness yet another huge fight. Bigg Boss 13 Day 24 Highlights: Bigg Boss Serves The Contestants Right, Nominates The Entire House As Punishment For Getting Violent During The Task
Apparently someone in the house hides the tea and Paras and team are busy searching for it. Sidharth and Asim have a conversation about it. Soon follows a fight between Devoleena and Sidharth where they yell at each other stating that the other person always makes an issue.
Watch The Video Below:
In the meantime, Asim alleges Paras of hiding the tea and calls him a 'chor', which angers the latter to no end. And while Devoleena, Mahira and Rashami try to calm him down, Asim keeps calling Paras a thief which irks him and they both charge at each other. Despite Sidharth Shukla trying to hold Asim and control him, he runs to Paras to attack him. Bigg Boss 13 Day 24 Preview: Siddhartha Dey Passes Derogatory Comments On Shehnaaz Gill, Says 'Mardon Ke Paas Jaati Hai Baar Baar' and Pushes Her
It clearly looks like Bigg Boss' lecture to the contestants to mind their ways has fallen on deaf ears. And now, with Salman Khan's Weekend Ka Vaar episode approaching soon, we can only see one thing happening - 'Hell Hath No Fury Like an Angry Salman Khan'!