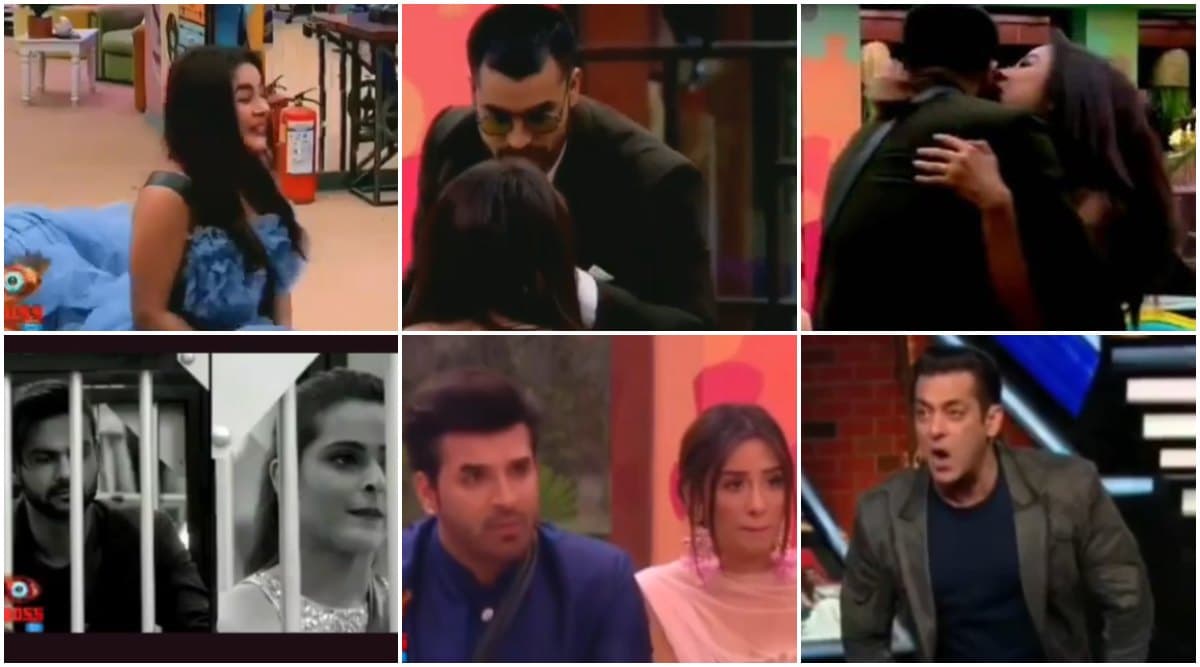 While one would assume that with Bigg Boss 13 inching towards its closure, Salman Khan and the contestants would be more in favour of maintaining a cordial relation with each other, that does not seem to be the case at all. While the same was proved last week thanks to the entire Shehnaaz Gill episode, where the host ripped Shehnaaz apart and called her out for her kiddish behaviour. And this week, Salman Khan will expose Paras Chhabra in front of Mahira Sharma. Bigg Boss 13 Day 110 Highlights: Rashami Desai and Sidharth Shukla Patch Up, Paras Chhabra and Mahira Sharma Get Into A Fight.
But before that, the house will see its usual freeze task, with a twist. While until last season, the freeze task saw family members enter during its duration, this time, special guests Karan Singh Grover, Gautam Gulati and Vindu Dara Singh among others will be entering the house from time to time.
However, having the most impressive from amongst the guests will be Gautam Gulati, who has a fangirl in Shehnaaz Gill. Gill, who is enamoured as it is by Gulati, gets extremely excited on seeing him and when Bigg Boss gives Shehnaaz the permission to move, she literally jumps onto Gautam by showering him with kisses and hugs and a time also comes when she and Gautam fall on the ground, but Shehnaaz refuses to let him go, her antics entertaining the housemates all the way. Bigg Boss 13: Shehnaaz Gill's Obsession Towards Sidharth Shukla Lands Her in Trouble, Makers Call In A Psychiatrist For 'Punjab Ki Katrina Kaif'? (Watch Video).
Watch The Video Below:
Coming back to Salman Khan's next ripping apart class, Salman starts by imitating Madhurima's spanking of Vishal, and reprimands the duo for the way they have been conducting themselves in the house. He also reportedly told Madhurima that if Vishal had behaved the same way that she did with him (hitting him with a pan), then 'aap isse national mudda bana deti' and also asks the duo to 'leave the house'. Bigg Boss 13 Day 109 Highlights: Shehnaaz Gill, Mahira Sharma, Asim Riaz, Shefali Jariwala Meet Family Members, Vishal Aditya Singh - Madhurima Tuli Continue To Feud.
Watch The Promo Below:
He then moves his focus to Paras Chhabra and Mahira Sharma and tells them that whatever they are doing in the house is coming across as 'more than friendship' and when they refuse, Salman informs Mahira about Akanksha's statement where she said that Paras had told her that he will flirt and try to work up a love angle in the show to sustain. He also adds how Paras has already told Akanksha about how he will flirt with the other girls in the house and how he has created a safe space for himself in the outside world. Bigg Boss 13 Day 110 Preview: Rashami Desai Breaks Down And Sidharth Shukla Consoles Her, Paras Chhabra's Mother Slams His Closeness With Mahira Sharma (Watch Video).
Watch The Video Below:
But Paras being Paras, starts defending himself even while Salman Khan is speaking and blames it on the creatives and asks the host to inform the creatives to not play games on his name. Salman loses his cool and telling Paras that there are no creatives, asks him to not take a rude tone with him and says that Akanksha called him up personally to ask what is going on between Paras and Mahira inside the house. Salman also questions Paras over him abusing Shehnaaz Gill's father. Phew... so much drama tomorrow!!!