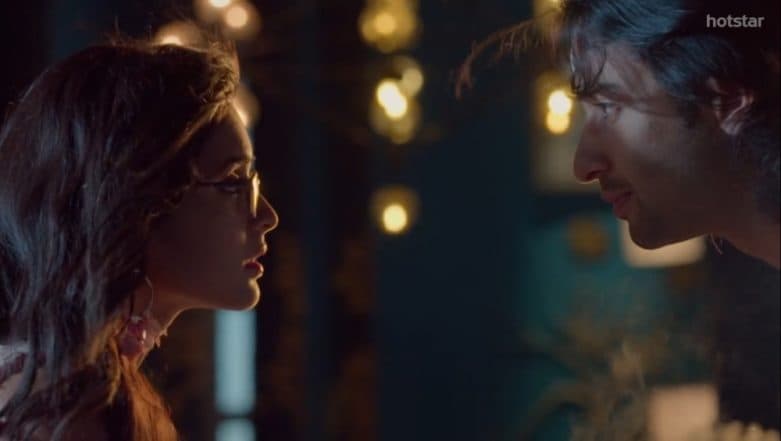 In yesterday's episode of Yeh Rishtey Hain Pyaar Key we saw Kuhu makes an unexpected revelation about her relationship with Mishti to Kunal. Meanwhile, Mishti faces a dilemma about apologizing to Meenakshi. Today's episode starts with Kunal revealing Meenakshi that Kuhu does not love Mishti and does not think her as her family also.
On the other side, Mishti (Rhea Sharma) tells Abir (Shaheer Sheikh) that Kuhu is family for her and she thought for her family and for their happiness she told sorry to Meenakshi. Abir asks what more reason was there to ask forgiveness, Mishti tells that she did for him also as he helped her so many times. Mishti asks Abir will he drink coffee with her and invites him inside the house.
Meanwhile, Kunal tells Meenakshi that nobody in their family knows that Kuhu does not love Misti. Meenakshi says that she will see what Kuhu can do for Mishti. In the Maheswari's household Mishti makes coffee for Abir. As Abir comes near to her she goes far. Mishti becomes conscious when Abir sees her. They spend some quality time with each other. Mishti tells she knows whatever happen Abir will be with her (tum she milkar tum hai batana track plays in the background). Abir leaves from there.
On the other side, Meenakshi tells Vishambar that tomorrow only she wants Kuhu and Kunal to get engaged. Vishambar tells it is too early but Meenakshi says that this relation was once broken so she does not want any more problems. Kunal tells sorry to Vishambar as he made Mishti says sorry to Meenakshi. Kunal says that Meenakshi made this alliance for his happiness and that is why he cannot see the sorrow in her eyes. Vishambar says in the same way Mishti also did for her sister's love as she loves her a lot. Kunal promises Vishambar that he will keep Kuhu always happy. Vishambar and all leave.
Later when all the guest go, Meenakshi thinks that she got one more chance to save her family and she will not leave this opportunity. Parul comes and tells Meenakshi that Kuhu is a very good girl and that she is the best match for Kunal. On the other side, Mishti tells Kuhu that they should forget their past and become real sisters, but Kuhu says she cannot be, as she remembers what Kunal had told her.
Meanwhile, Meenakshi tells Parul that these ten days are very important for her and her family. Meenakshi tells Parul that some secrets should be kept within us only and we should not share it with others. Abir overhears them and gets disturbed as what secrets they were talking about. In the precap, Parul tells Meenakshi that some Swet has called and is asking about her money. On the other side, Abir and Mishti have some quality time together.