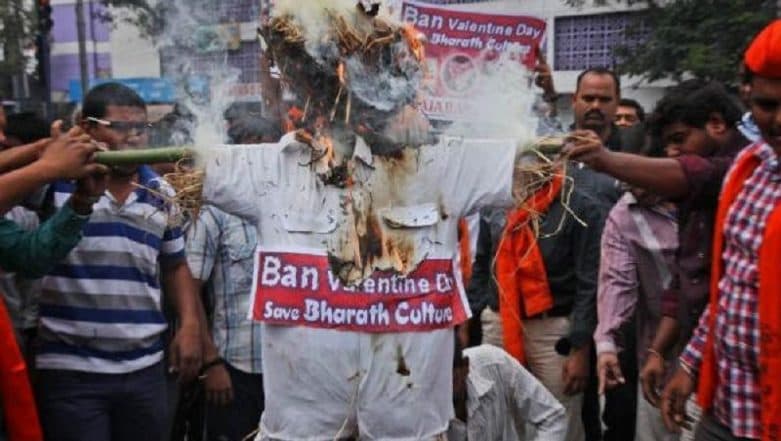 New Delhi, Feb 14: Bajrang Dal, the self-proclaimed protector of Indian culture, shares same ground on at least one subject with its most bitter adversary — Pakistan. The conservative outfit's long-pending demand of banning Valentine's Day may find few takers in India, but the demand is resonating in Pakistan.
Islamabad's legal and political establishment recognises the "immoral, indecency and nudity" being spread by the practice of Valentine's Day, which has its origins in the West.
Pakistan's Electronic Media Regulatory Authority (PEMRA), in its February 7 circular, instructed the TV channels and printing publication to ensure their medium is not being used to promote the festival.
"Respondents are directed to ensure that nothing about the celebrations of Valentine's Day and its promotion is spread on the Electronic and Print media. No event shall be held on an official level and at any public place," the PEMRA said.
The PEMRA's directive came days after the Islamabad High Court (ICH) upheld a petition demanding an official ban on Valentine's Day. In its judgement last week, the ICH said the festival is responsible for "spreading immorality, nudity and indecency" in the society.
Although the Bajrang Dal has failed to secure a similar support from the Indian courts and institutions, its cadres had deployed themselves at public places to ensure the unofficial ban remains in place today.
Dozens of couples today were chased away in Ahmedabad by stick-wielding Bajrang Dal members. The outfit's city unit vice president Nikunj Parekh said their action is justified to prevent the society from turning immoral. "We are not against love. But we are against this public display of vulgarity," he told reporters.