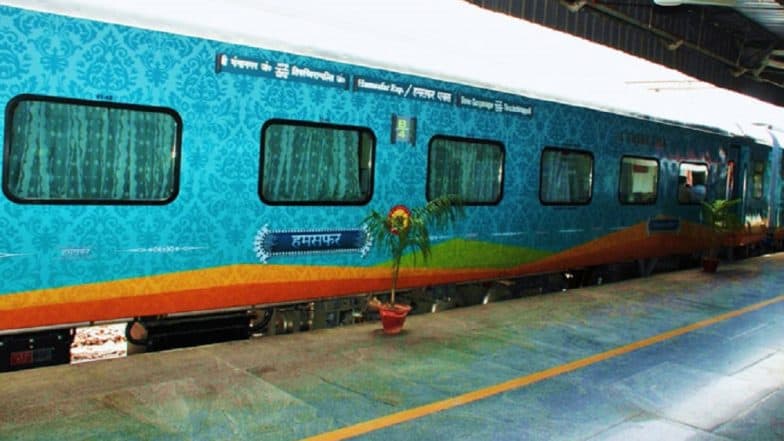 New Delhi, May 11: Indian Railways has flagged off the Humsafar Express which will ply between Allahabad and Delhi's Anand Vihar station. The tri-weekly train will not only enhance rail connectivity between Delhi and Allahabad, but also bring down the travel duration. Although the train is expected to initially take 10 hours for a single journey, the time-period would soon be reduced to 8 hours by increasing the speed. Here are five facts to know about the new train service.
The Humsafar Brand of trains, since its inception in 2016, has been designed to include only AC-3 tier coaches. The Allahabad-Anand Vihar express is no different as 18 of the 20 coaches of the train are of AC-III tier, whereas, the two remaining are being used as generators.
The train will ply from Anand Vihar on every Tuesday, Thursday and Sunday, whereas, it would leave Allahabad on every Monday, Wednesday and Saturday.
In order to improve passenger experience, the coaches will be clean and odour-free, apart from mobile charger points being provided near every seat. The train will have a total of 1296 berths.
To keep toilet odour away, the Railways said the toilets in the new train have been provided with auto janitors in every coach.
A GPS system has also been installed in the train, with the interior of exit door in every coach being fitted with GPS scrolls to display the exact location of the train.