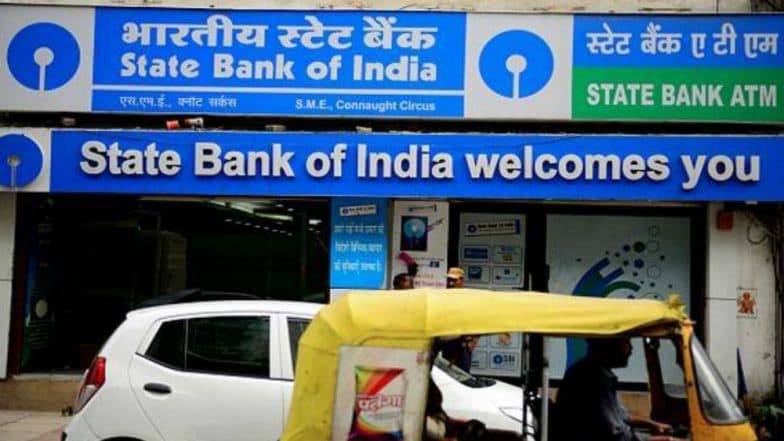 New Delhi, August 20: SBI is considering to eliminate debit cards to promote other digital payment methods, bank chairman Rajnish Kumar said on Monday. Pitching for the elimination of debit cards, Rajnish Kumar said that digital solutions like SBI's 'YONO' app can be used for transactions and achieving a debit card-less country. The State Bank of India or SBI services a fifth of the population in the country.
Pointing out that there are around 90 crore debit cards in the country as against three crore credit cards, Kumar said SBI's 'YONO' app facilitates cash withdrawal at the automated teller machines or ATMs and lets account holders purchases something without using a card at all. The YONO platform can also give credit for buying certain merchandise, making the credit card in the pocket also as a "stand-by", Kumar said.
SBI account holders don't need a debit card and even a smartphone or YONO app to withdraw cash from the ATM. They just need to have an active SBI Net banking account to make such transactions possible. SBI Credit Card Fraud: 30 People Arrested in New Delhi For Cheating SBI Card Holders of Rs 5 Crore.
Here are the steps which can help you withdraw cash from ATMs through the SBI YONO website without using debit card:
Visit the SBI YONO website - https://www.sbiyono.sbi/ - and click on 'Login'.

Enter your Net banking user ID and password and click on 'Login' again.

Your account details will now appear. Scroll down and click on 'My Rewards' section to withdraw cash.

You will see five option - YONO Pay, YONO Cash, Bill Pay, Products, Shop, Book & Order. Click on the YONO Cash tab and proceed further.

Now click on 'Request YONO cash', enter the amount you want to withdraw from the ATM and click on 'Next'.

Enter a six-digit YONO cash pin for the transaction. You will have to first create the pin on Yono website.

You will then receive a six-digit reference number on your mobile through an SMS. You don't need a smartphone or internet to receive an SMS.

Enter this reference number at the nearest SBI ATM within the time limit of 30 minutes and withdraw cash.
The ATMs which provide you with this facility are termed as 'YONO cashpoints'. The SBI has already set up 68,000 'YONO cashpoints' and is in the process of scaling it up massively to over one million in the next 18 months, which will make the necessity to have a card even less.