Mumbai, April 25: Towards the end of last year, the government strictly asked TV channels not to air advertisements selling and promoting condoms from 6 am to 10 pm, because they are not only 'indecent', but because it promoted 'unhealthy practices'. There was an immense backlash, following this decision and the Ministry of Information and Broadcasting (MIB) issued a clarification a few days later on their stand saying, 'sexually explicit' condom ads are to be banned, and those that don't fall under the category can continue to air even during the watershed timing.
There has been a lot of confusion post this and major brands tried to play safe during the period and avoided the use of television from 6am to 10pm to reach their target audience. These brands actively used social media and devised new strategies to grab eyeballs on the online medium. The aim was to create maximum noise, which can help them to stay at the top of consumer's mind.
However, lately, brands like Manforce, Playgard etc have started advertising even during the banned time. A particular Manforce Condom ad featuring actress Sunny Leone, who is seen in a raunchy avatar caught our eyes while surfing the news channels. Below is one such instance -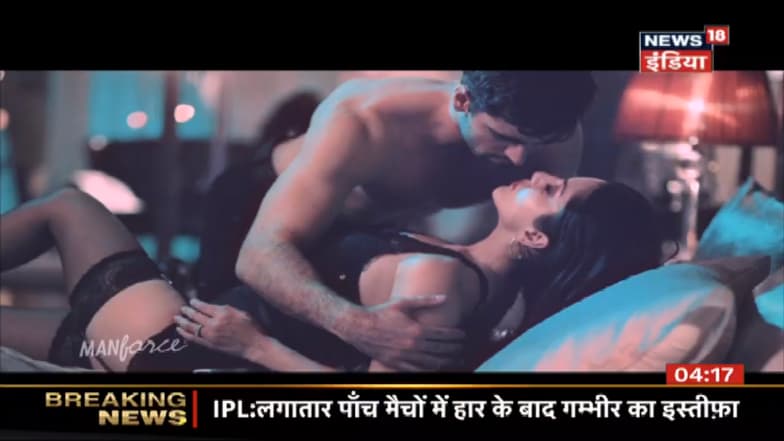 Here is the unedited full video of Sunny Leone Manforce Condom ad:
According to the guidelines of the advertising watchdog, Advertising Standards Council of India (ASCI), brands can continue to advertise condom brands from 6 am to 10 pm, till the time, the messaging is subtle, and there is nothing indecent about it. We don't know whether the latest Manforce commercial is 'indecent' or not, we will leave it for the watchdog to decide on it. However, there is an ambiguity about the rules and the guidelines when it comes to condom advertising. It will be best if the government comes out clear with it.
We are the third largest population with HIV and the second most populous country in the world after China. In a place, where sex is still considered a taboo, sex education is also profoundly low, and people get offended at the drop of their hats, it is best for brands to come up with content which can educate the masses without deviating from the core subject 'safe-sex' and 'sex-education'.