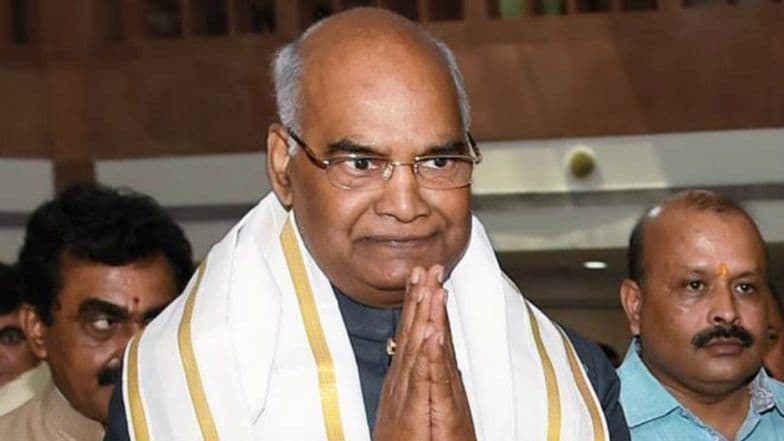 New Delhi, January 11: President Ram Nath Kovind on Saturday cleared the legislation sanctioning 10 per cent quota for the economically weaker section among the upper caste communities. The 124th Constitution Amendment Bill - which clears reservation beyond the 50 per cent cap - was earlier passed by the Lok Sabha and Rajya Sabha with way above the required two-third majority.
At the conclusion of the recently convened Winter Session of the Parliament, the proposed law was cleared in Lok Sabha with 323 MPs voting in its favour, whereas, only 3 voting against it. In the Upper House, 165 lawmakers validated the Bill, whereas, 7 voted against the same. 10% Upper Caste Quota to Boost Confidence of Financially Weak Citizens: PM Modi at BJP National Convention.
For the law to come into effect, it would require clearance from at least half of the state legislatures. Except for Tamil Nadu - where both the major Dravidian parties have opposed the Bill - the legislation is likely to be cleared in most other state assemblies.
President Ram Nath Kovind gives nod to 10% quota bill for economically weaker section in general category. pic.twitter.com/PDvx3OD58u

— ANI (@ANI) January 12, 2019
Earlier in the day, Prime Minister Narendra Modi lambasted a section of the Opposition for "stoking fear" among the backward communities.
Modi claimed that the new law is not aimed at diluting the reservation guaranteed in the Constitution to the Scheduled Castes and the Scheduled Tribes. The sole intention of the Bill is "to boost confidence of the financially weak citizens in the general category", he said.
The beneficiaries under the new law should meet the following criterias: annual income must be below Rs 8 lakh, residence of less than 1000 square feet and farmland of less than 5 acres.