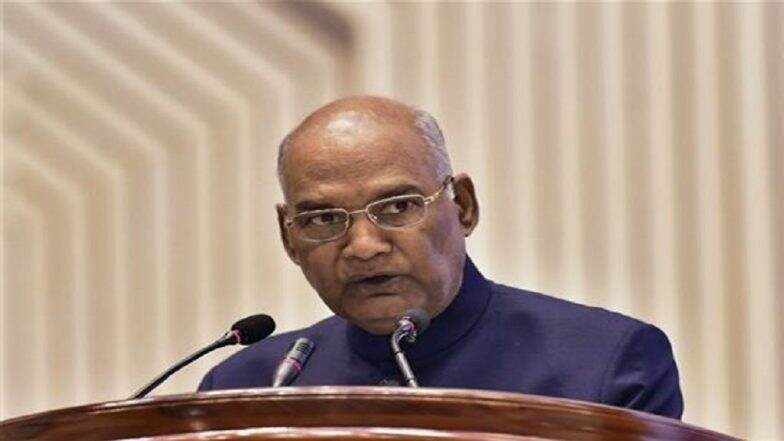 New Delhi, September 16: Air India on Monday ordered an inquiry into the incident involving President Ram Nath Kovind's Air India One Flight from Switzerland to Slovenia, which was delayed by three hours yesterday.  According to reports, "full inquiry" was ordered by Air India. On Sunday, President's Air India One faced a technical glitch at the Zurich airport. He was asked to return to his hotel after a Rudder Fault was detected in the aircraft. GoAir Patna-Mumbai Flight Makes Emergency Landing in Aurangabad, All Passengers Safe.
As per reports, an Air India Boeing 777 that was to operate on London-Mumbai sector, was kept on standby at Heathrow as an alternate aircraft to be flown to Zurich for the President's journey if needed. Though, the fault in Air India One was rectified by engineers, and it flew President Kovind to Slovenia following a delay of three hours. Air India Express Flight Grounded at Trichy Airport Due To Technical Snag; 115 Passengers Stranded For 24 Hours.
The President arrived in Slovenia on Sunday on the third leg of his three-nation tour to Europe. President Kovind is currently on tour to Iceland, Switzerland and Slovenia that started on September 9. On Monday, the President received a ceremonial welcome in Ljubljana, the capital city of Slovenia. This is the first-ever presidential visit from India to Slovenia. Earlier, Pakistan had rejected India's request to allow President Kovind to use its airspace for his flight to Iceland.
(With inputs from ANI)