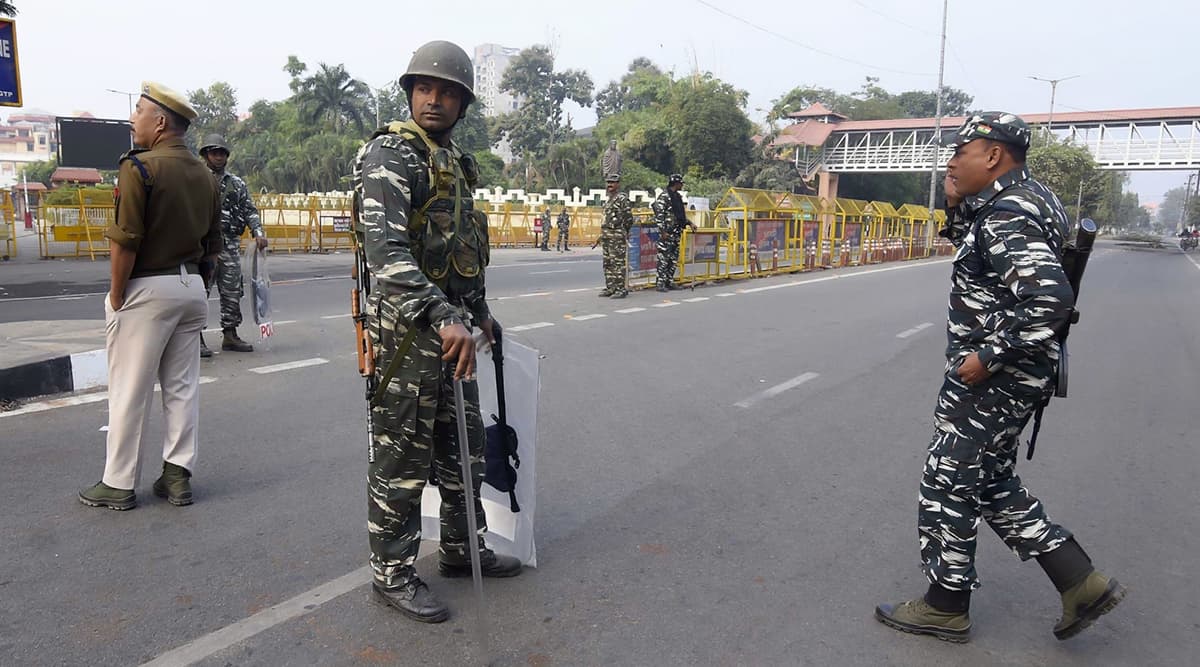 New Delhi, December 15: The curfew in Assam's Guwahati, amid protests against amended Citizenship Act, was relaxed for nine hours on Sunday from 9 am to 6 pm, GP Singh, Additional DGP Law and Order said. Curfew in Dibrugarh has been relaxed from 7 am to 4 pm. Assam and the Northeast witnessed violent protests against the new citizenship law. Indigenous people of the Northeast worry that the CAA endangers their identity and livelihood. Assam Unrest: Internet Ban Extended Across State Till December 16 as Tensions Prevail Over Citizenship Amendment Bill.
However, the internet services, snapped across Assam, has been extended till Monday, December 16. The extension of ban is necessitated to prevent the expansion of protests, police said. The administration is hopeful that internet ban will help to ebb down the violent protests over the next 48 hours. CSIR UGC NET 2019 Exams Not to be Held in Assam on December 15 Due to CAB Protests, NTA to Announce Fresh Dates Soon.
ANI Tweet:
GP Singh, Additional DGP Law & Order, Assam: Curfew being relaxed today in Guwahati from 9 am to 6 pm #Assam pic.twitter.com/njjsqfZSwG

— ANI (@ANI) December 15, 2019
Assam has been on a boil for several days. Thousands of people hit out on the streets to protest the amended citizenship act. At least two people were killed in the police firing on Thursday.
The new Citizenship law seeks to grant Indian citizenship to six non-Muslim communities who have faced persecution in Pakistan, Afghanistan and Bangladesh and entered India on or before December 31, 2014.