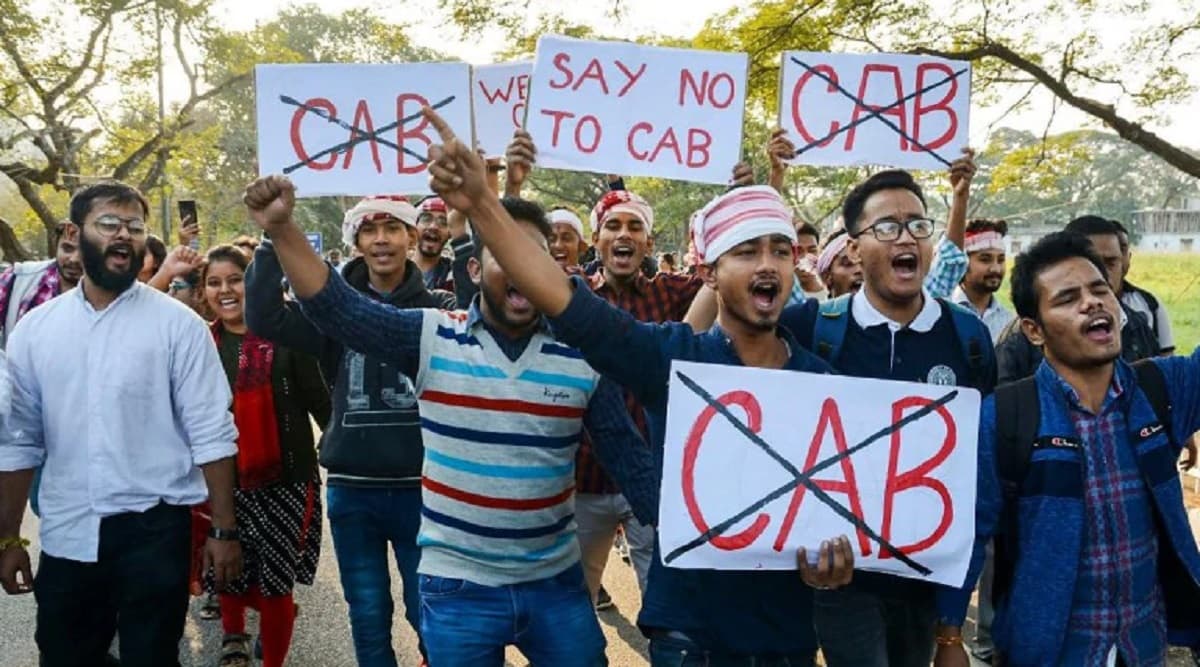 Guwahati, December 12: Assam Assembly Speaker Hitendra Nath Goswami on Thursday broke ranks with the government and his Bharatiya Janata Party (BJP), expressing concerns over the Citizenship Amendment Bill 2019, which was passed by Parliament on Wednesday. In a statement shared by news agency PTI, Speaker Hitendra Nath Goswami dismissed the argument that people of northeast need not worry about the CAB, adding there is a strong possibility of it creating division if implemented. CAB Protest: Assam Remains on The Edge.
"After the passage of the bill by the Rajya Sabha yesterday, the Citizenship (Amendment) Bill has become an act. Though I should not comment on the Act as I am discharging Constitutional duties as Speaker, but as a person working for the nation and community through the Assam agitation, I feel that the doubt created by this act is not baseless. There is a strong possibility of creating division among different castes, communities and languages if this act is implemented," he said. CAB Passage Jolts Northeast: Why Assam and Neighbouring States Are Up in Protest Against Citizenship Amendment Bill.
Goswami appealed to the central government to take necessary steps to redress the anger and grievances of the people of Assam. He said that after the Lok Sabha approved the earlier version of the bill in January, he had said that as a neutral citizen of the state, his conscience would not support any step threatening Assam's unity and integrity. He also appealed to the people of Assam to give importance in maintaining peace and tranquillity. Citizenship Amendment Bill Debate: Manipur to be Exempted Via Inner Line Permit, Says Amit Shah; Here's How ILP Will Offset CAB Impact.
"Along with my Constitutional responsibilities as a Speaker, I am also committed to the all-round development of my constituency. But, I cannot be above the public even if I am the Speaker. I appeal to the Central government to take necessary steps to redress the anger and grievances of the people of Assam and particularly the younger generation of the state," said Goswami, who is a BJP MLA.
Assam is witnessing massive protests against the Citizenship Amendment Bill which seeks to give Indian nationality to non-Muslim immigrants of Pakistan, Bangladesh and Afghanistan. Two protesters were killed allegedly in police firing. Mobile internet services also remained suspended in the state.