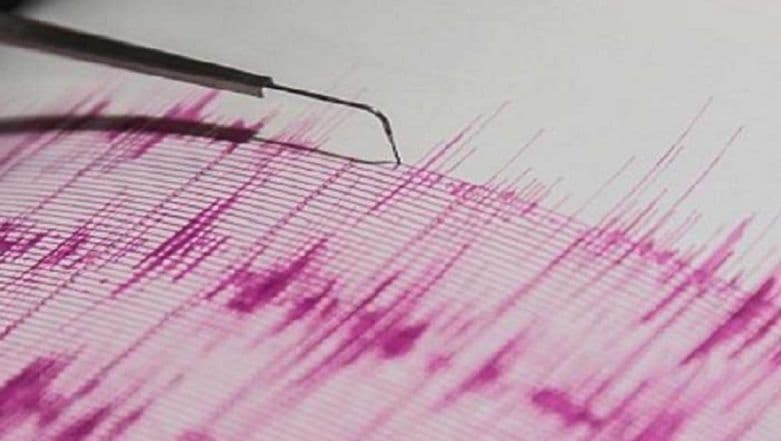 New Delhi, April 24: The US Geological Survey and the Indian Meteorological Department on Wednesday said that a strong 6.1-magnitude earthquake struck Arunachal Pradesh early on Wednesday. Philippines: 9 Killed After an Earthquake of 6.1 Magnitude Jolts Bodega Town.
The epicenter of the earth quake was about 40 kilometres (25 miles) southeast of Along. It falls 180 kilometres southwest of the state capital Itanagar. Earthquake Measuring 6.4 on Richter Scale Hits Hindukush Region, Tremors Felt in Delhi NCR, Afghanistan & Pakistan.
The Earthquake struck at 1:45 am (2015 GMT Tuesday).
Read the Tweet Below:
Prelim M6.1 Earthquake Arunachal Pradesh, India Apr-23 20:15 UTC, updates https://t.co/WZ8owYligM

— USGS Big Quakes (@USGSBigQuakes) April 23, 2019
Arunachal Pradesh has a population of 1.2 million people. The state borders Myanmar and Bhutan. The likelihood of casualties and damage is low from the quake, believed reports.