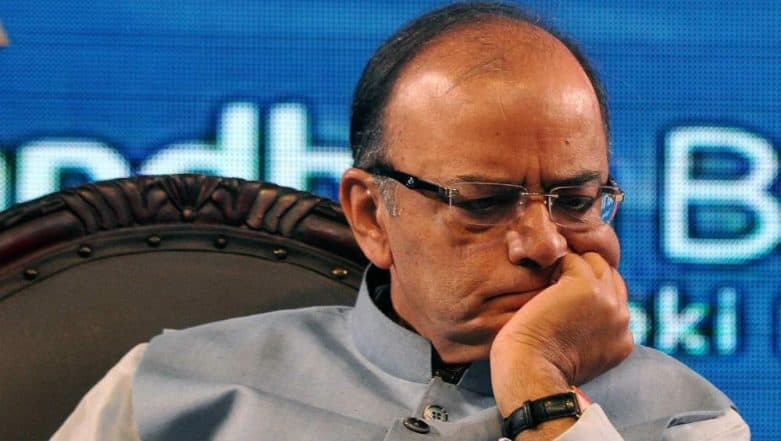 Rajkot, August 15: In a massive gaffe, Gujarat's Tourism Minister Vasan Ahir ended up expressing grief over the "death" of former finance minister Arun Jaitley. Despite the BJP veteran being alive, Ahir asked the gathering of farmers in Kutch region to pay homage to Jaitley. Furthering the embarrassment, the district's information department noted the same in its press release issued following the public event.
Ahir, who was the primary guest of the function organised in Kutch's Mandvi taluka, not only expressed grief over Jaitley's "demise", but also observed two minutes of silence along with other dignitaries present at the dias, reported TOI. Among those present alongside him, included BJP general secretary for Kutch district, Rajendrasinh Jadeja. Arun Jaitley Death Rumors Put to Rest by BJP; Ex Finance Minister is Stable And Recovering, Says Party
"At the end of the function, the dignitaries on the dais and farmers observed a two-minute silence to condole the death former union finance minister Arun Jaitley," said the press released accessed by the leading English daily.
The Rajkot information department, under whose aegis the Kutch information department functions, has pinned the blame for the gaffe on Bhuj's deputy information commissioner. Meanwhile, District Collector Remya Mohan said adequate action may be taken against the erring officials.
Notably, Jaitley is currently admitted in the intensive care unit of the All India Institute of Medical Sciences (AIIMS), where he was admitted on August 9 after complaining of breathlessness. The 66-year-old has been battling health issues for the past couple of years, and had last year undergone a kidney transplant. Due to ill health, Jaitley had opted himself out of the Cabinet headed by Prime Minister Narendra Modi after the BJP returned to power.