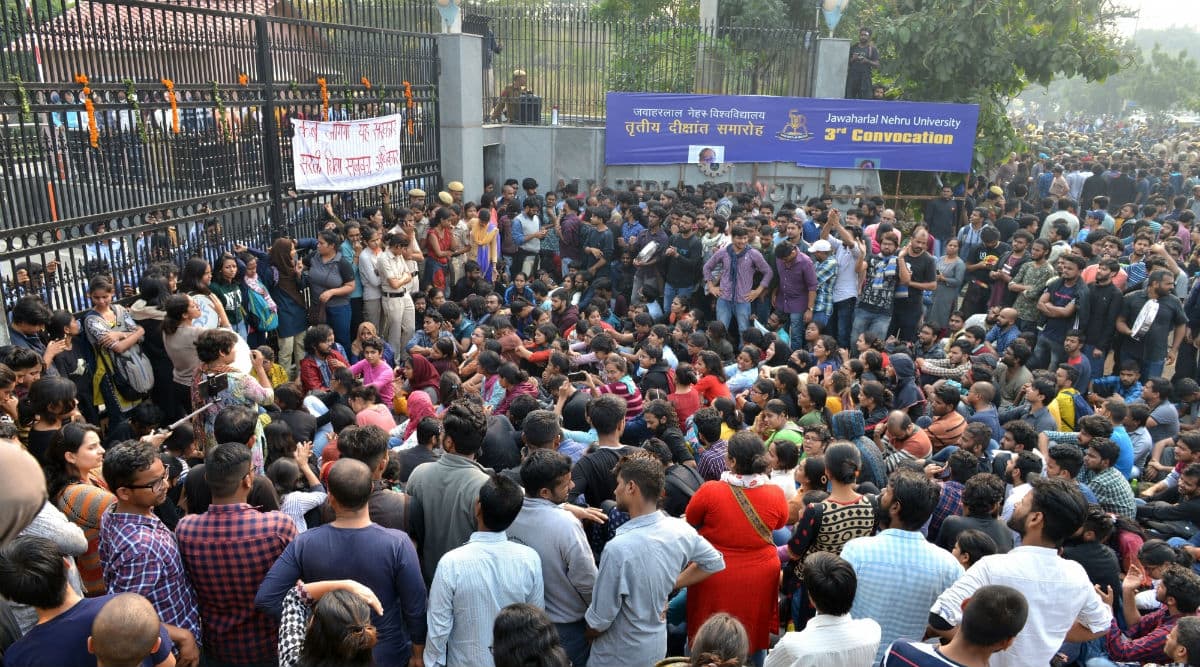 New Delhi, November 26: The high-level committee formed by the Jawaharlal Nehru University (JNU) to find a solution to the student protests in JNU has recommended 50% reduction in service and utility charges, reported The Indian Express. The committe was formed to end the standoff between students of the Unibversity protesting against the administration over the fee hike that makes JNU the most expensive Central University in India.
One of the important recommendations by the committee says that the utility and service charge can be brought down from existing Rs 2,000 per month to Rs 1,000 a month. The recommendation is applicable for all students, said the report. For those below the poverty line, a further 75 percent concession is recommended. For BPL students, the charges recommended are Rs 500 instead of the present Rs 2,000 per month.
The Jawaharlal Nehru University on Sunday announced the formation of a seven-member 'high-level' committee for resolution of the ongoing conflict between students and the varsity administration.
According to a circular issued by JNU registrar, the committee has to get suggestions from student representatives to find solutions to the impasse over a proposed hostel fee hike among other issues. The committee has given time till Sunday evening to the students to send suggestions.
A three-member high-powered committee constituted by the HRD ministry on November 18 to restore normal functioning of the varsity has concluded its discussions with various stakeholders of and is likely to submit its report soon. The move was criticised by the varsity's students' union who said the "so called committee" of the JNU administration is timed before the high-powered committee appointed by the HRD ministry gives its recommendations, they said.