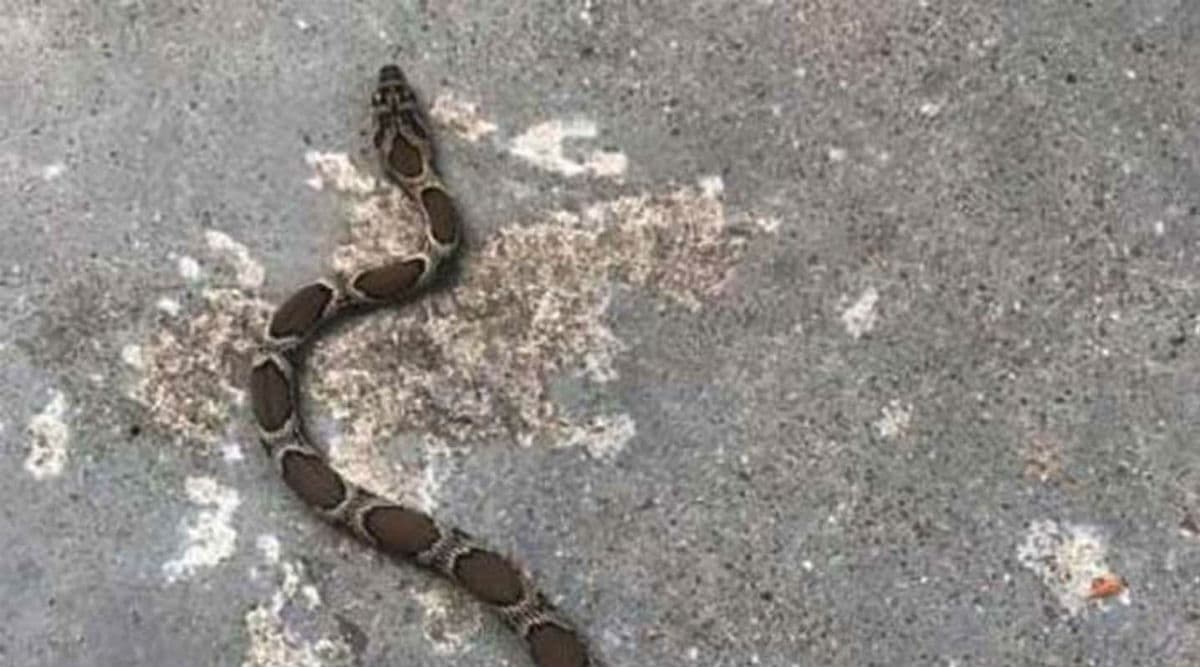 Wayanad, November 21: A student of class 5 died in Kerala's Wayanad district allegedly after being bitten by a snake on Wednesday. Following the incident, the family of the deceased accused the school of negligence. Subsequently, Kerala Education Minister C Raveendranath on Thursday ordered an inquiry into the incident. A teacher, Sajil CV, who allegedly ignored the snakebite, was also suspended. Chhattisgarh: Locals Take 6 Hours to Transport Tribal Woman Bitten By Snake to Hospital on Foot Since No Vehicles Enter Their Maoist-Infested Village.
Shahla Sherin was in her classroom at a government school in Sulthan Bathery when she was bitten by a snake. According to a report, the concrete floor of the classroom had a hole, and the snake reportedly bit her on foot through that hole. A student said that Sherin had told teachers that she was bitten by a snake. "She herself kept telling teachers that she has been bitten by a snake," a student was quoted by NDTV as saying. Five-Feet-Long Rat Snake Rescued From Delhi Metro Station, Creates Commotion.
However, the teachers told Sherin that it was an injury caused either due to a nail, stone or a similar object. "We asked the teacher on the spot when this happened why she could not be taken to a doctor," one of the students said. "After almost an hour, we saw her feet turn into blue colour. It was only after that that her father reached the school and took her to the hospital," another student added.
When Sherin's father reached the school to pick her, he spotted a bandage on her foot. She was first taken to a private hospital in Sulthan Bathery and then to a government hospital. The local government hospital referred her to the Kozhikode Medical College. On way to Kozhikode, her condition worsened and the family took her to a private hospital in Vythiri where she was declared brought dead.