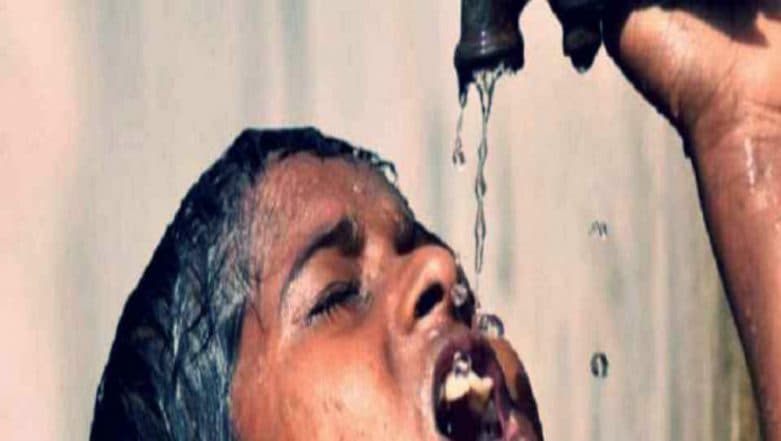 Mumbai, May 12: Residents of Mumbai can drink water directly from tap, as only 0.7 percent of water sample collected across the city between April 2018 and March, 2019 tested positive for Coliform bacteria, city's civic body reported as saying by a leading daily. The percentage of Coliform bacteria in water supplied by the Brihanmumbai Municipal Corporation (BMC) is less than the norms set by the World Health Organisation (WHO), which is five percent. Meanwhile, these samples are further tested for faecal contamination to test the presence of faecal coliform or E Coli. Over 3,000 water samples were collected in a month.
BMC's hydraulic engineer Ashok Tawadia told The Times of India, "Our water is portable and if residents can ensure their tanks are regularly cleaned, they can drink water straight from the tap." Tawadia further claimed that since December, the quantity of unfit samples (containing coliform/E coli) is less than 1 percent. However, in March, the number of unfit samples dropped to 0.7 percent. Mumbai Water Crisis: Only 26% Water Left in Dams, City Could Face Further Shortage.
According to the TOI report, in Mumbai's water samples which tested positive for Coliform bacteria only 0.15 contained E coli. International agencies have also reportedly noted that the water available within the BMC's Master Balance Reservoir at Bhandup was among the purest in the world. Navi Mumbai Water Crisis: NMMC Areas to Face Water Cut on February 4 Due to Repair Work at Bhokarpada Water Treatment Plant.
The drive to improve the city's water quality started in 2012-13 after a severe outbreak of waterborne diseases in areas like the Marine Lines, Kalbadevi, Pydhonie, etc. It was revealed that during that time 17 percent of the water samples collected were contaminated. Steel water pipelines were replaced with concrete water tunnels. Currently, the city has 14 such underground water tunnels.