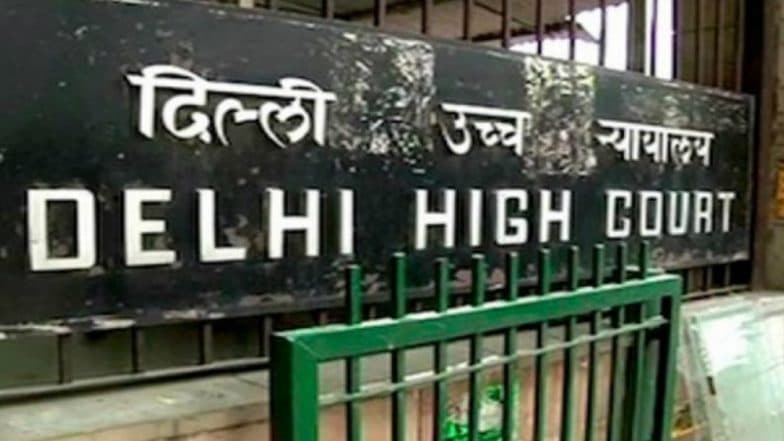 New Delhi, February 7: The Delhi High Court on Thursday ordered some respondents in the 2G case to plant 15,000 trees in the South Delhi ridge area for a delay in filing their reply. According to a report by ANI, the tree plantation drive has been carried out as respondents took a long time to file a reply on Enforcement Directorate's appeal against their acquittal in the 2G case. Reports inform that the order was passed today by Justice Najmi Waziri. According to details by Bar and Bench, the parties have been directed to approach the Deputy Conservator of Forests on February 15 for allocation of land on which the planting of trees is to take place. The next date of hearing the matter has been fixed on March 26. 2G Spectrum Allocation Case: Supreme Court Orders CBI, ED to Conclude Investigations Within 6 Months.
In March 2018, the Enforcement Directorate (ED) had approached the top court challenging the special court's order acquitting former telecom minister A Raja, Kanimozhi and 17 others, including DMK supremo M Karunanidhi's wife Dayalu Ammal and several others in the 2G spectrum scam case.
In a chargesheet filed by the ED, it had alleged that Rs 200 crore was paid by Swan Telecom (P) Ltd (STPL) promoters to DMK-run Kalaignar TV. Meanwhile, the CBI had alleged that there was a loss of Rs 30,984 crore to the exchequer in allocation of licences for the 2G spectrum which was scrapped by the top court on February 2, 2012.
Last year on March 19, the ED moved the high court challenging the special courts' order acquitting all the accused in the money laundering case arising out of the 2G scam. In December 2017, a special court had acquitted Raja, Kanimozhi and others in the CBI and ED cases.