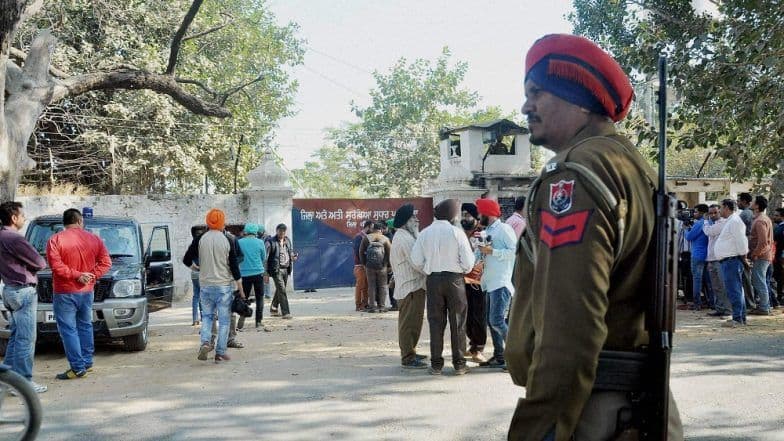 Chandigarh, February 7: In a major breakthrough for Punjab Police, Ankit Bhadu, a member of Lawrence Bishnoi gang was shot dead by Special Intelligence Cell in an encounter in Zirakpur's Peer Muchalla area on Thursday. There was a bounty of Rs.1 lakh on Bhadu's head. He was a resident of Sherawala village in Abohar district of Punjab and was a prominent member of the Lawrence Bishnoi gang. The encounter broke at around 9 pm. Gangster Dilpreet Singh Baba, Who Shot Punjabi Singer Parmish Verma, Arrested From Chandigarh.
An Assistant Station Inspector was also injured in the gunfight. He was rushed to the Civil Hospital for medical treatment. According to reports, police surrounded the Peer Muchalla area and sealed all exit roads leading in and out of the locality. The head of the gang Lawrence Bishnoi is currently lodged in Rajasthan's Bharatpur jail. Punjab Police Arrests Shooter Involved in Singer Parmish Verma Attack.
Meanwhile, Punjab police on Monday arrested gangster Navpreet Singh alias Nav Lahoria. He headed the Lawrence Bishnoi and Sampat Nehra gangs and was wanted by the police of four neighbouring states. Lahoria is a resident of Jatta Patti village in Patiala's Samana. Along with Lahoria, two others who were arrested have been identified as Ankur Singh alias Mani and Prashant alias Chhotu of Hassupur village in Uttar Pradesh's Hapur district.