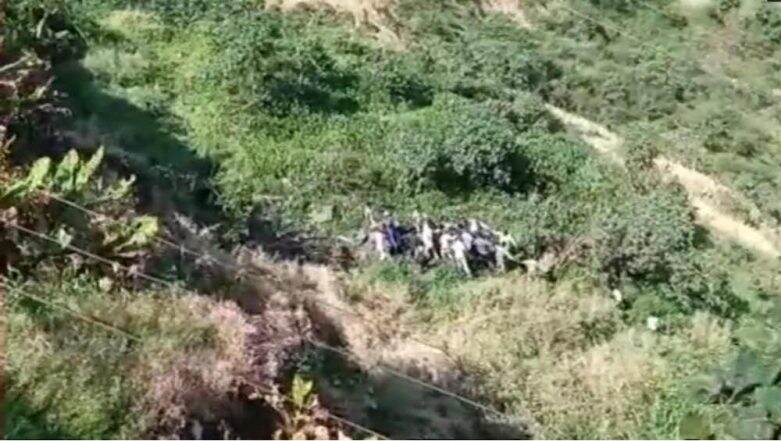 Pune, October 28: In a selfie-related accident, a 35-year-old man fell into a gorge while taking a selfie near Sinhagad Fort, a hill fortress in Maharashtra's Pune. The incident took place on Sunday. As soon as the authorities were informed about the mishap, they swung into action and rescued the man. He was rushed to a hospital where he was being treated.
There has been many selfie-related accidents and fatalities in the country since the self-portrait photograph became a popular trend. People attempt to click selfie from high-rise, the edge of hill station or other risky place and fall to death. Recently, a study found that India has had the highest number of selfie-related deaths between March 2014 and September 2016.
India was the backdrop to 76 of the 127 reported selfie deaths in the 18 month period, the Me, Myself and My Killfie: Characterizing and Preventing Selfie Deaths study said. Recently, Amruta Fadnavis, wife of Maharashtra Chief Minister Devendra Fadnavis, faced a lot flak for clicking a selfie sitting on the edge of the Angriya cruise.
A video went viral in which a security officer was seen cautioning Amruta Fadnavis who was sitting close to the luxury cruise's railing, allegedly beyond the safety range. Paying no heed to the repeated warnings, she started clicking selfies. CM Devendra Fadanvis was also aboard the cruise. She later apologised and urged youths not to imitate her and refrain from clicking the selfie from dangerous spots.