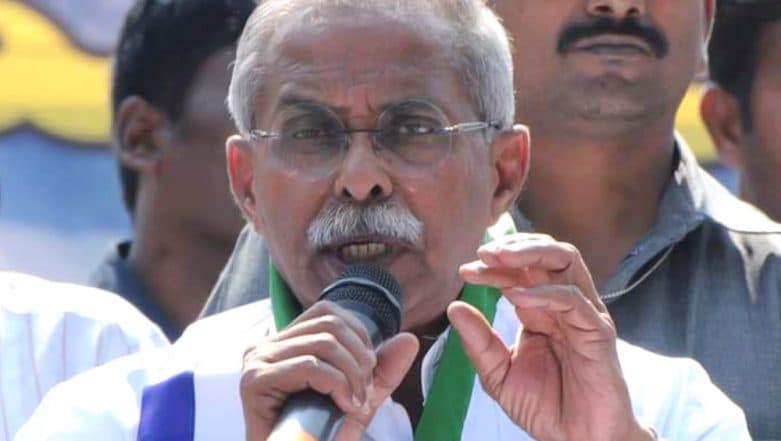 Hyderabad, March 15: YS Vivekananda Reddy, a leader of YSR Congress party in Andhra Pradesh died of a heart attack in Kadapa. He was 68. A maid found him lying on the ground when arrived at his residence around 6:20 am. Vivekananda Reddy is survived by wife Sowbhagya and a daughter.
Born on August 8, 1950, in Pulivendula, YS Vivekananda Reddy was a former minister of erstwhile Andhra Pradesh. He was the brother of former Chief Minister late YS Rajasekhara Reddy. He had served as MLA, MLC and MP in undivided Andhra Pradesh.
A graduate in Agriculture, Vivekananda Reddy was a member of the 14th Lok Sabha. He had won as MLA in 1989, 1994 and later in 1999 and 2004, he won from Kadapa parliament segment. The last rites are expected to be held at Idupulapaya.