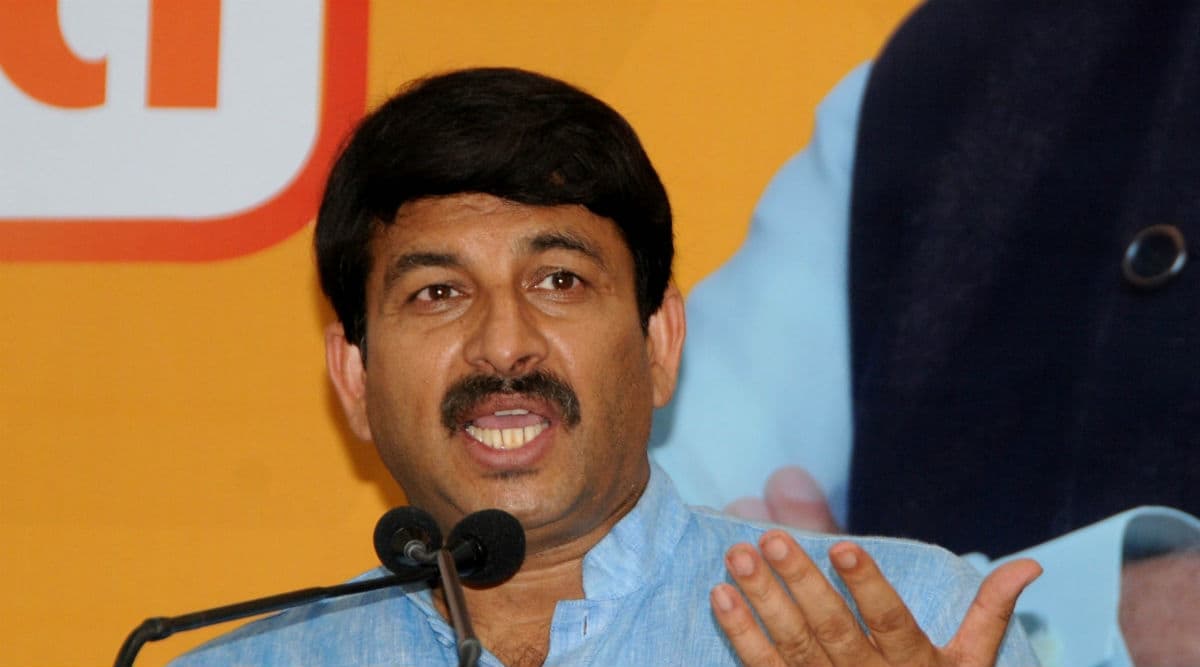 New Delhi, December 9: A day after 43 people died in a fire that erupted in a building in Delhi's Anaj Mandi area, state Bharatiya Janata Party (BJP) chief Manoj Tiwari on Monday attacked the ruling Aam Aadmi Party (AAP). Addressing a press conference, Manoj Tiwari said that Rehan, owner of the building, reportedly has some links with Arvind Kejriwal's party. He blamed the AAP government for the fire incident. Delhi Fire: Anaj Mandi Building Didn't Have Clearance From Fire Department.
"Rehan is said to be an Aam Aadmi Party worker," Tiwari claimed. "Labour department comes under the AAP government. Fire and power departments too come under the AAP government. Chief Minister Arvind Kejriwal cannot run away from his responsibility. He will have to give answers to people of Delhi," the BJP leader said. He further alleged that the AAP government had halted re-development work of the area where the building was situated. Delhi Fire Tragedy: Anaj Mandi Building Owner Rehan, Manager Arrested.
On Sunday, the AAP said that all three civic bodies in the national capital are under BJP's rule and they should answer how an illegal factory was being operated in a residential building. "If a factory was operating illegally at a house, then, it was the responsibility of Municipal Corporation of Delhi to shut it. How did MCD allow the factory to run?" AAP lawmaker Sanjay Singh told ANI. BJP MP Gautam Gambhir has demanded a probe into the incident.
At least 43 people were killed and over a dozen others injured early on Sunday when a fire broke out in a factory in a crowded market in Delhi. The police have registered a First Information Report (FIR) against the owners of the factory and some others under section 304 of the Indian Penal Code (IPC). "Two people including the owner of the building - Rehan has been arrested. The case is now transferred to the Crime Branch," Anil Mittal, Delhi Police PRO, told IANS.