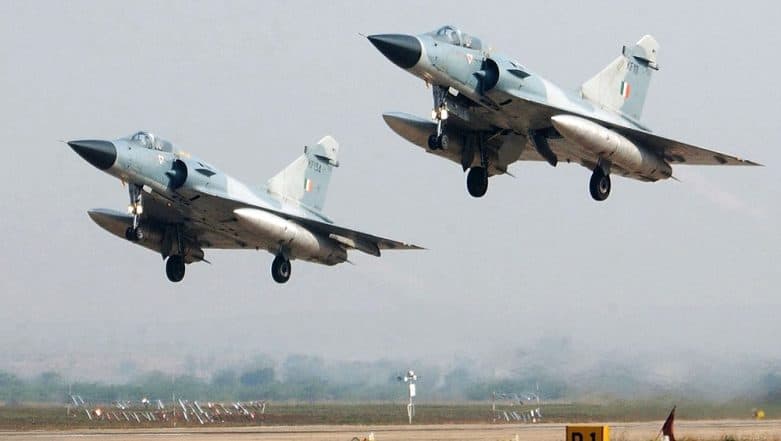 New Delhi, May 13: Even as Opposition continues to ridicule Prime Minister Narendra Modi's claim of suggesting the forces to execute Balakot strikes despite the "bad weather", IAF officers privy to the operation have affirmed that clouds above the target were a cause of worry. PM Stokes Row With 'Effect of Clouds on Radar Signals' Remark, Watch Video
PM Modi, while speaking to a news channel on Saturday, said he used his "raw wisdom" to suggest the IAF to carry out the aerial operation against Pakistan, despite experts asking him to postpone the operation.
"The weather was not good on the day of airstrikes. There was a thought that crept in the minds of experts that day of strike should be changed. However, I suggested that the clouds could actually help our planes escape the radars," Modi told the News Nation.
A senior Air Force officer while speaking to The New Indian Express said there was a concern on whether Mirages will be able to strike with precision, as the penetrator version of Spice-2000 stand-off glide bomb could be released much before impact due to the clouds.
"Clouds over the target would have caused issues with the bomb sensors, which match the pictures and data fed into it with what it sees on the spot. Any mismatch would lead to problems," he was reported as saying.
Another IAF official said the Prime Minister had accurately raised the concern of secrecy, if the strikes in Balakot were further deferred. Clandestine operations could not be postponed as it remains a cumbersome task to keep the operational details a secret, he said.
PM Modi, in the interview on Saturday, had said that he told the IAF that a delay would lead to a cancellation. If the secrecy cannot be maintained, then it would be futile to had carried out the air raid, he added.