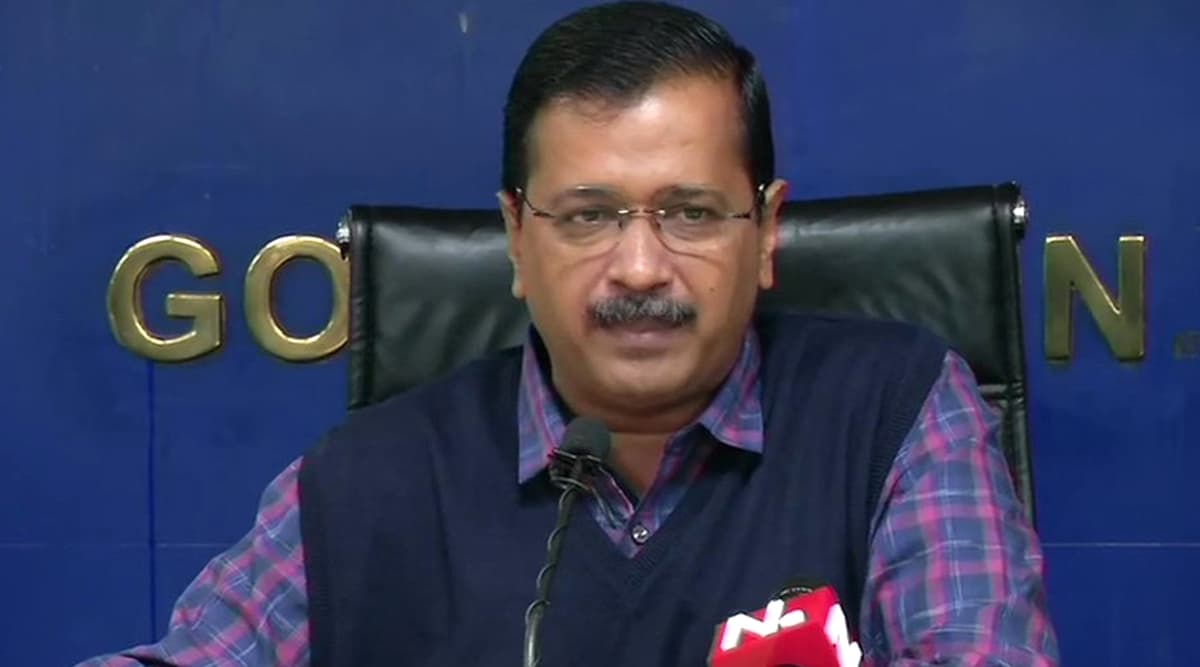 New Delhi, December 16: A day after violence erupted at the Jamia Millia Islamia University during protests against the Citizenship Amendment Act, Delhi Chief Minister Arvind Kejriwal expressed concern over law and order situation in the national capital. Arvind Kejriwal, in a tweet, said that he has sought an appointment from Union Home Minister Amit Shah whose under the Delhi police department comes. Supreme Court Agrees to Hear Pleas on Violence Against Students at Jamia and AMU on Tuesday Only if 'Rioting Stops'.
"I am very worried about the worsening law and order situation in Delhi. To ensure peace returns to the city immediately, I have sought time from Home Minister Amit Shah for a meeting," Kejriwal tweeted in Hindi on Monday. The Aam Aadmi Party (AAP) chief on Sunday condemned the violence near the Jamia Millia Islamia University. "Any kind of violence is unacceptable. Protests should remain peaceful," he tweeted. Jamia Millia Islamia University Vice-Chancellor Najma Akhtar Says Will File FIR Against Entry of Delhi Police Inside Campus.
Arvind Kejriwal's Tweet:
दिल्ली की बिगड़ी क़ानून व्यवस्था को लेकर मैं बहुत चिंतित हूँ। दिल्ली में तुरंत शांति बहाल की जाए- इसके लिए गृह मंत्री अमित शाह जी से मिलने का समय माँगा है।

— Arvind Kejriwal (@ArvindKejriwal) December 16, 2019
Sunday witnessed a massive police-students face-off in Delhi after a section of protesters in the march led by Jamia Millia Islamia students against the Citizenship Amendment Act resorted to violence. The miscreants burnt down four buses and vandalised over a dozen vehicles. Fire brigade personnel who were rushed to the site were also allegedly pelted with stones by the infuriated mob. Following the vandalism on roads, police entered the varsity campus and allegedly assaulted students.
Police used batons and teargas shells to disperse the crowd inside the Jamia campus. The crackdown left nearly 100 students injured. Kejriwal had then spoken to Delhi Lieutenant Governor Anil Baijal and sought action against those who indulged in violence. "Spoke to Hon'ble LG and urged him to take all steps to restore normalcy and peace. We are also doing everything possible at our end. Real miscreants who caused violence shud be identified and punished," Kejriwal's tweet read.