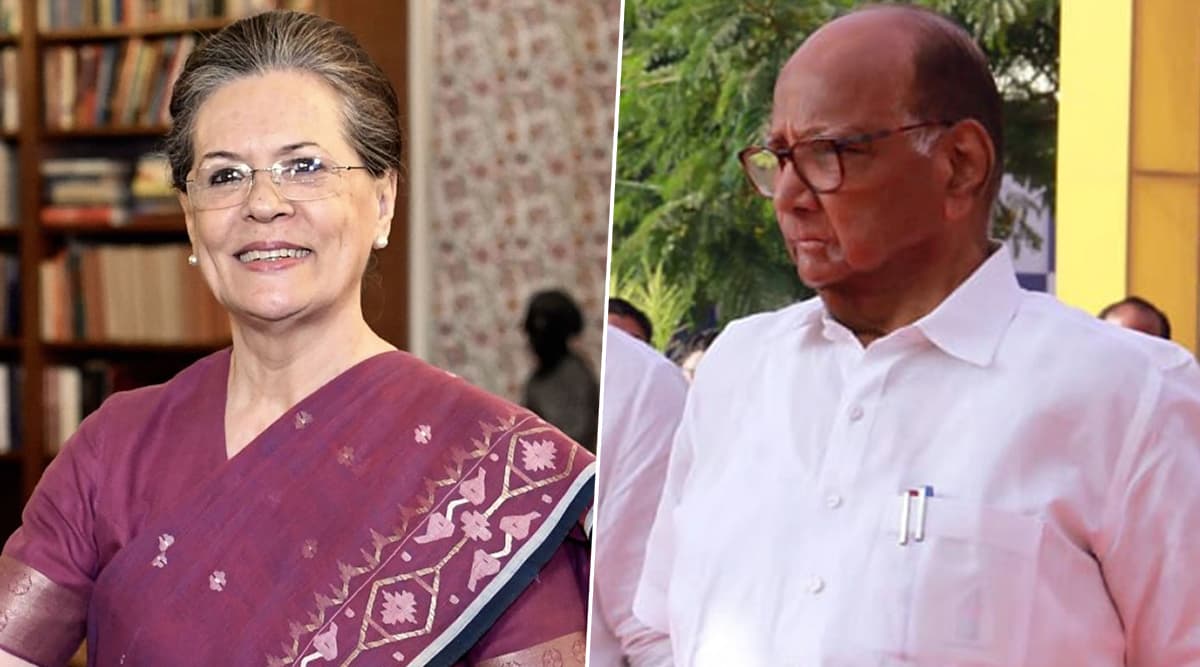 Mumbai, November 15: Congress interim President Sonia Gandhi and Nationalist Congress Party (NCP) chief Sharad Pawar will meet on Sunday, November 17. During the meeting, Sonia Gandhi and Sharad Pawar will discuss the future strategy to form a government in Maharashtra in alliance with Shiv Sena. Congress leader Mallikarjun Kharge gave the information to media about the meeting between the two leaders. Maharashtra Government Formation: Congress, Shiv Sena, NCP Leaders to Meet Governor BS Koshyari on Saturday to Discuss Farmer Issues.
Kharge said, "Congress alone can't decide things. NCP chief Sharad Pawar and AICC president Sonia Gandhi will sit together on 17 Nov and discuss the next course of action. They will decide how to solve this problem. After that only the other actions will follow."
ANI's Tweet:
Mallikarjun Kharge, Congress: Once they both sit and discuss, only then will the political strategy be prepared. That will be followed and implemented. #MaharashtraGovtFormation https://t.co/IXgfWxRZTR

— ANI (@ANI) November 15, 2019
Earlier in the day, Pawar ruled out the possibility of mid-term polls in the state. The NCP chief said that the Shiv Sena-NCP-Congress government will be formed and it will complete the five-year term in Maharashtra. After being asked by reporters that whether his party is holding talks with the Bharatiya Janata Party (BJP) for the government formation, Pawar said that the NCP is holding talks with only the Sena and the Congress.
Yesterday, all three parties prepared for the Common Minimum Program (CMP). The draft prepared will now be sent high commands of Congress, Shiv Sena and the NCP for their approval. The state is under the President's Rule since November 12 as no political party was able to form the government.
Political stalemate erupted in Maharashtra with the fallout of the BJP-Shiv Sena alliance after the assembly elections. In the polls, the BJP emerged as the single largest party with 105 seats, while the Uddhav Thackeray-led party bagged 56 seats. The alliance collapsed after the BJP rejected Shiv Sena's demand for equal power-sharing, including the Chief Minister post for 2.5 years.