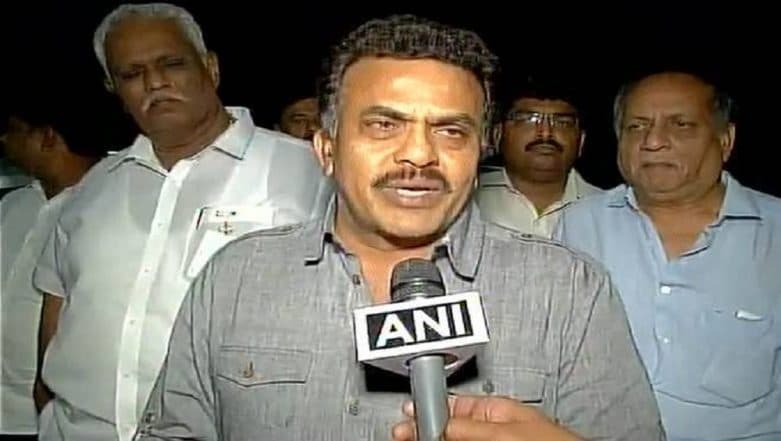 Mumbai, May 14: The Election Commission (EC) on Tuesday issued a notice to Congress leader Sanjay Nirupam for alleged violation of Model Code of Conduct (MCC). The Congress leader has been asked to submit his reply within 24 hours. The notice has been issued to him for his alleged controversial remarks against Prime Minister Narendra Modi in Varanasi.
During his speech in Varanasi on May 8, Nirupam had called PM Modi as 'modern-day Aurangzeb'. The Congress leader had said, "The people of Varanasi have elected a modern-day avatar of Aurangzeb as hundreds of temple have been demolished on PM Modi's instruction." He even claimed that people were allegedly charged Rs 550 for 'Darshan' of Baba Vishwanath. Nirupam also alleged that what Aurangzeb couldn't do, Modi did in Varanasi. Maharashtra Lok Sabha Elections 2019 Dates: Constituency-Wise Complete Schedule Of Voting And Results For General Elections.
Nirupam contested 2019 Lok Sabha elections from Mumbai North-West constituency against Shiv Sena's Gajanan Kirtikar. The constituency went to polls in the fourth phase on April 29. Meanwhile, in Maharashtra, the voting for the parliamentary polls took place in four phases on April 11, 18, 23 and 29. In Lok Sabha elections 2014, while the BJP had won 23 seats, its ally the Shiv Sena had emerged victorious on 18 seats. The NCP, on the other hand, had won four seats while the Congress had won two.