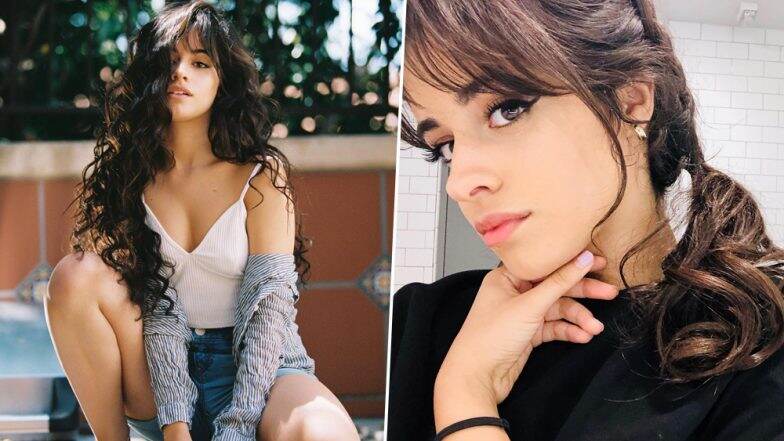 Camila Cabello is everywhere now. Ever since her single with Shawn Mendes dropped, things have been going great for the two. Shawn and Camila have had the media on their fingertips with their new romance. As the craze for Camile Cabello goes wild, more and more people are falling in love with the beauty. If you have been loving Camila Cabello lately, here are the key elements from her look you can copy to look like our favourite senorita. Gigi Hadid Look Book: From Feathery Brows to Glossy Skin, How to Cop the Supermodel's Signature Style.
Camila Cabello has always had her own unique style. Whether it's fashion or makeup, the diva sticks to certain things that work for her. She doesn't experiment with ideas and only goes with that she knows always works for her. Three elements from her look you'd want to steal if you want to look like the "Havana" singer and make people go "ooh na na"! Camila Cabello's Fashion for Dates Prove She's Already Too Comfortable with Shawn Mendes.
Tousled Hair and Wispy Bangs
Camila Cabello has had wispy bangs ever since the X factor days. When she showed up for her audition, she was wearing her hair down with her signature side-swept bangs but longer. To this day, Camila hasn't let go of her bangs. She now has short bangs with curly, long hair. Her hair looks messy, but that's how she likes it.
Camila Cabello's Hair
View this post on Instagram
How to Get Camila Cabello's Hair
Curl your hair and get thin bangs. Camila never keeps her bangs thick. She always has wispy and feathery bangs. Show your stylist a picture of her and get short blunt bangs or side-swept bangs.
Camila Cabello's Signature Wing
Again, this one is also an old staple. Camila does not switch up her look often. She always rocks a black wing on her eyes. Winged eyeliner might be considered an old trend now, but our girl loves it.
Camila Cabello's Winged Eyeliner
View this post on Instagram
How to Get Camila Cabello's Signature Wing
Draw a small line from the end of the eye towards the end of your brow. Now use that as a guide to create your wing.make it as thick or as thin as you like. It also depends on your eye shape.
Camila's Bubblegum Lips
Camila never goes for other colours other than a bubblegum pink nude on her lips. She keeps her lipsticks rosy. Her pink lipstick may differ a little in the tones, but it's mostly just the same. She also adds a little gloss or sheen to her lips. Camila is hardly seen with a stark matte lipstick, keeping her look very youthful and young.
Camila Cabello's Rosy Lips
View this post on Instagram
How to Get Camila Cabello's Bubblegum Lips
She doesn't keep her lipstick obvious. Apply your perfect pink nude lipstick and blend it with your fingers. Add a touch of gloss on the centre and blend that with your finger as well. Or you can go for a pink lipgloss.
Camila is gorgeous and these are the key features in her makeup that always stand out. Try switching up things and incorporating these elements in your look to look more like Camila Cabello.