November 14 aka Children's Day is here! The day dedicated to all the little kids in the world is celebrated on the birthday of Pt. Jawaharlal Nehru, very fondly known as Chacha Nehru by the kids. The first PM of India, Pandit JL Nehru used to love children and that's why his birthday is celebrated as Children's day, dedicated to the little ones in the world. Children's day is one of the best days of the year that we all have so many fond memories tied with. Well, we all have a child in us so looks like it is never too late to wish everyone in our life a very Happy Children's Day with colourful and fun wishes and greetings. If you are looking for ways to wish all your near and dear ones, here are Happy Children's Day 2019 greetings, Bal Diwas Messages, Children's Day images, Children's Day wishes in English, Children's Day quotes, WhatsApp Stickers, HIKE GIF status videos and GIF Children's Day greetings, etc. Happy Children's Day 2019 Messages in Hindi & Bal Diwas Images: WhatsApp Stickers, SMS, Quotes, GIF Greetings and Photos to Wish Adorable Kids.
Right from waiting for sweets to having a day off from school, Children's day has a magical effect on every child in India. The history of Children's Day officially dates back to 1889. Jawaharlal Nehru was born this day and to appreciate his love and affection for the children, the day is celebrated. Children's Day in India comes with grand celebrations dedicated to kids and they involve everything that the kids love. Right from dance, music, sweets and a day off from school, children's day celebrations are meant for the little ones to enjoy to the fullest. Children's Day Images & HD Wallpapers For Free Download Online: Wish Happy Bal Diwas 2019 With WhatsApp Stickers and Hike GIF Greetings.
However, if you are looking for Children's day 2019 quotes, wishes, greetings, GIF image wishes and Jawahar Lal Nehru quotes for kids, here's where your search ends. Wish your family, relatives, friends and all the children in your life with these free to download Children's day HD wishes, greetings, WhatsApp Stickers, WhatsApp status, etc.
WhatsApp Message Reads: "Children are like buds in a garden and should be carefully and lovingly nurtured, as they are the future of the nation and the citizens of tomorrow." -Jawaharlal Nehru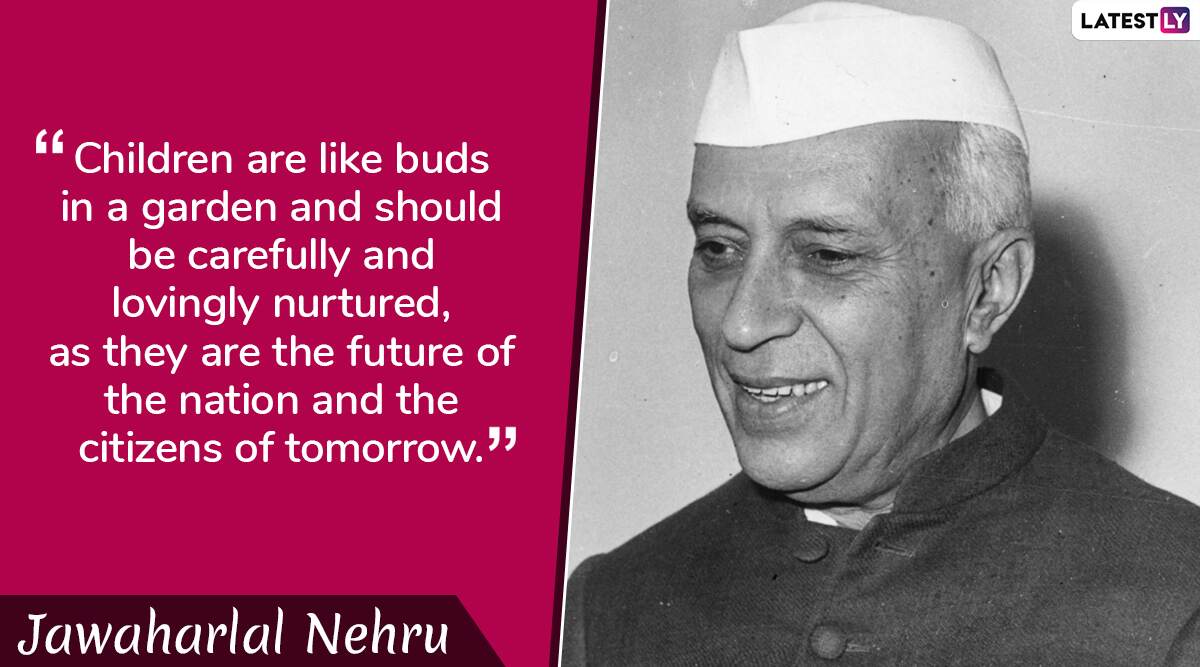 WhatsApp Message Reads: "Children do not think of differences amongst themselves." -Jawaharlal Nehru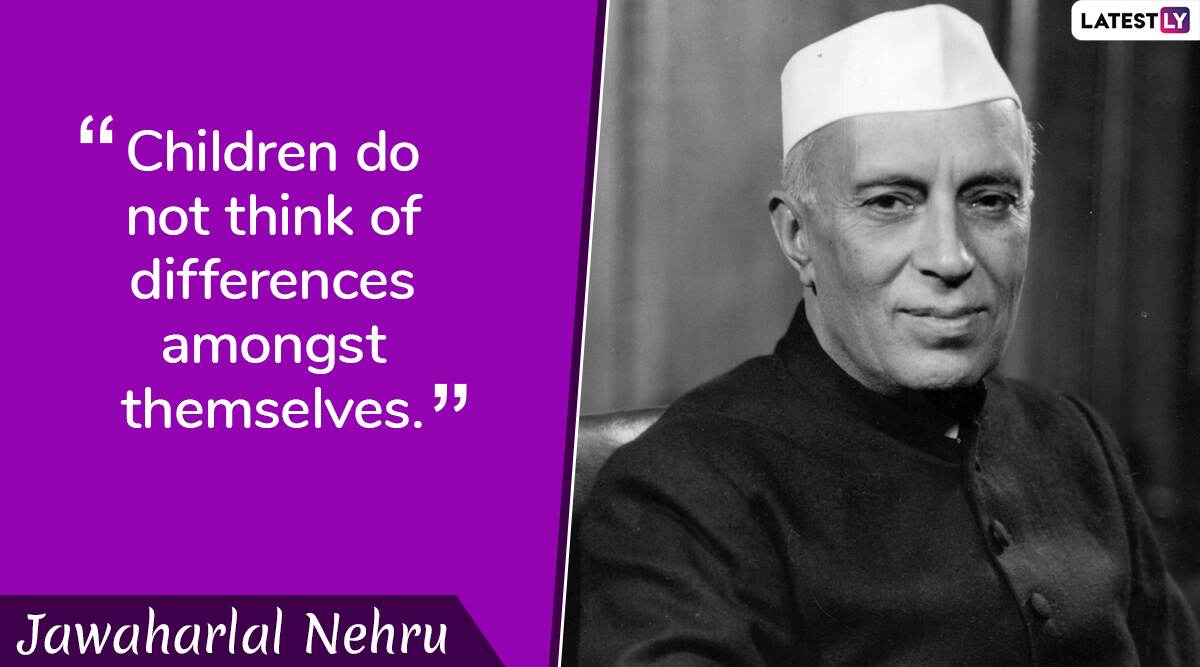 WhatsApp Message Reads: We are the future…The hope for a brighter tomorrow…We, the children of the world…Are symbols of promise…and potential. Happy Children's Day!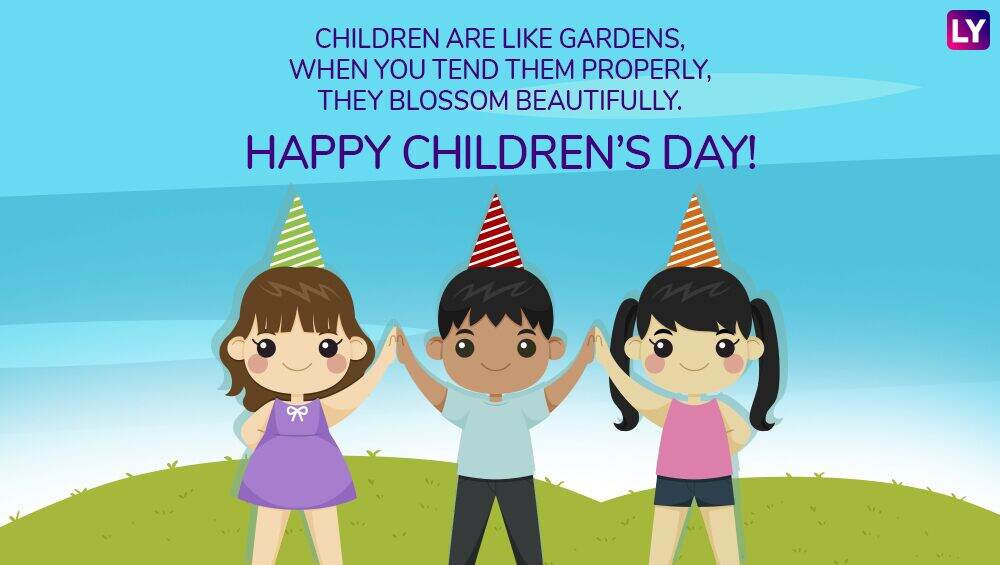 WhatsApp Message Reads: "Every child comes with the message that God is not yet discouraged of man." – Rabindranath Tagore
Children's Day 2019 WhatsApp Stickers Free Download
No celebration or festival in India ends without flooding each and every WhatsApp group or chat conversations with amazing WhatsApp stickers. This fun way to wish Children's day to your loved one is unique and colourful. If you are looking for interesting stickers to wish on Whatsapp, here's a link to easily download WhatsApp stickers and wish a very Happy Children's Day 2019!
Here's a happy Children's day to you and your family from each and everyone here at Latestly.com. May the child in all of us lives forever and we become more like the little kids in terms of kindness and compassion.