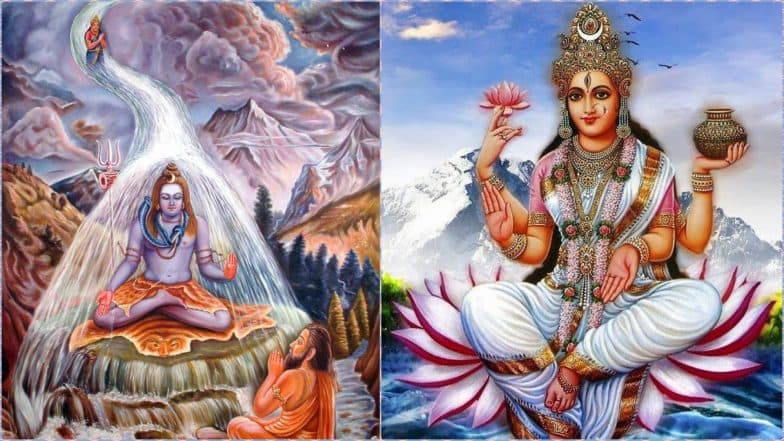 One of the prominent Hindu festivals celebrated in the month of May 2019 is Ganga Saptami. It will fall on May 11 (Saturday). Also known as Ganga Pujan and Ganga Jayanti, the festival is dedicated to the Goddess Ganga. According to the Hindu mythology, it is believed River Ganges took birth on this day. Ganga Saptami is observed on the Saptami, seventh day of the Shukla Paksha (the waxing phase of moon) during the month of 'Vaishakha' or 'Baisakh'. One considers it is holy and sacred to take bath in river Ganga on this day. Ganga Saptami is one of the 86 important festivals celebrated in the North India, and we would look at the significance, Hindu legends associated with the day, wishes, images and messages to celebrate the birth of Goddess Ganga.
Ganga Saptami 2019 Date, Puja Muhurat and Celebrations
Ganga Saptami 2019 will be celebrated on May 11. Saptami Tithi begins at 21:41 on May 10 (Friday) and ends at 19:44 on May 11. Ganga Saptami Madhyahna Muhurat is 11:18 to 13:52 with the duration of Ganga Saptami Puja being 2 Hours 34 Mins.
It is considered highly auspicious to take a holy dip in Ganga. The ceremony of 'deepadan' that is donating a 'deep' is one of the popular rituals on Ganga Saptami. Garlands are floated in Ganga and 'Ganga Aarti' is also performed on the day. Ganga Aarti at the three holy cities of Haridwar, Rishikesh, and Varanasi in India will be the major attraction on Ganga Saptami.
One must also recite 'Ganga Sahasranam Strotram' and 'Gayatri Mantra' on Ganga Jayanti. Those individuals who are Manglik i.e. under the influence of 'Mangal' should worship Goddess Ganga on Ganga Saptami.
Ganga Saptami Wishes, Ganga Aarti Images, Ganga Jayanti Wishes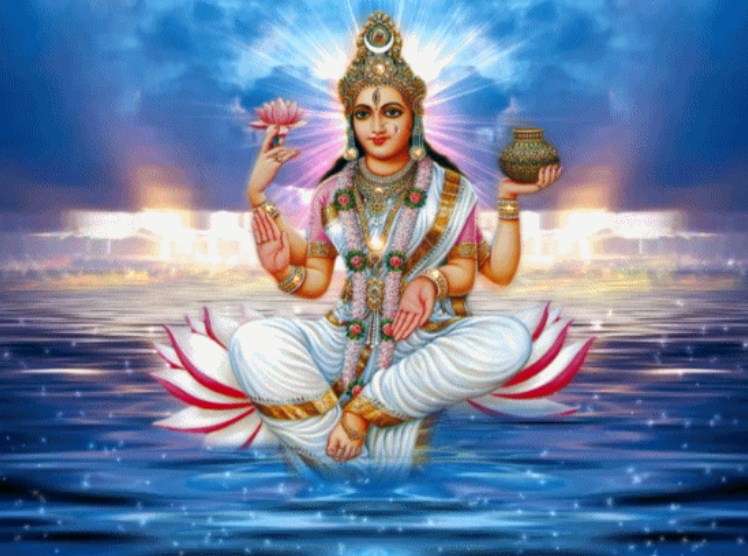 WhatsApp Message Reads: Ganga Saptami Ki Hardik Shubhkamnaye!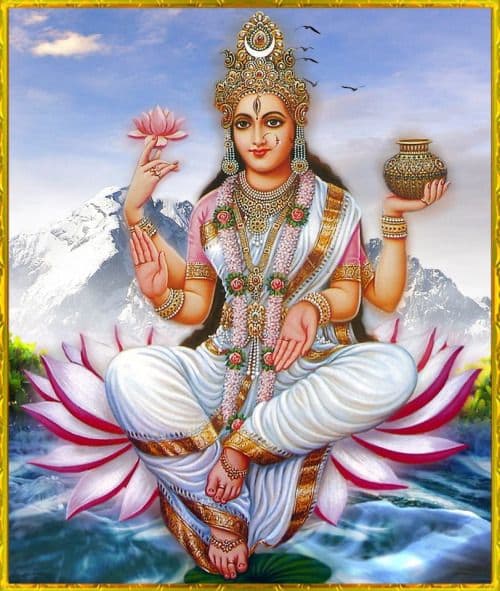 WhatsApp Message Reads: Ganga Saptami Ki Hardik Shubhkamnaye!
Significance of Ganga Saptami
River Ganga originating from the Himalayas at Gaumukh and flowing into the bay of Bay of Bengal is the most sacred river of India. But importantly, Ganga is revered as a Mother Goddess and her birth has been mentioned Skanda Purana, Valmiki Ramayana, Brahma Purana, Narada Purana and Padma Purana and more. Ganga Saptami is the day on which Ganga originated is known as Ganga Jayanti. While the day on which Ganga reached the earth is known as Ganga Dushera.
Legends Associated With Ganga Saptami
According to Puranas, Ganga originated from Lord Vishnu's thumb to purge the cursed souls of Bhagiratha's ancestors (King Sagar's 60000 sons who were turned to ashes by Kapil Muni's curse). Bhagirath through his prayers, offerings and penance pleased River Ganga and brought her to earth. This is why Ganga is also known as Bhagirathi.
One of the Ganga Saptami legends goes like, this is the day when Lord Shiva took Ganga in his hair to break the mighty river's descent that could have swept the earth away. Another story related to the festivity states and goes in continuation of Ganga's stay on the Earth. When she was on her way to Bhagirath's kingdom, Ganga destroyed Rishi Jahnu's ashram. This angered the saint and, in his anger,, he drank all the water. It was only after the Gods pacified and requested Rishi Jahnu, he released Ganga from his ear on Saptami of Vaishakha Shukla Paksha. Therefore, this day is also known as Jahnu Saptami and Ganga is also known as Jahnavi, the daughter of Rishi Jahnu.
Another interesting tale related to Jahnu Saptami is from Bhaktivinode Thakura's Sri Navadvipa Mahatmya Chapter 13: Description of Vidyanagara and Jahnudvipa, Nityananda Prabhu explains, "This enchanting place named Jahnudvipa is known as Bhadravana. At this place, Jahnu Muni underwent penances and received darsana of the golden form of Gauranga."
"Jahnu Muni was sitting here chanting his Gayatri mantra, when his achamana cup fell into the Bhagirathi (Ganges) and was swept away by the currents. He opened his mouth and drank all the water in one gulp. King Bhagiratha thought, 'Where has the Ganges gone?' He concluded that Jahnu Muni had drunk the Ganges. The king was overwhelmed with anxiety and worshipped the muni for several days. The muni then released the Ganges from his body. Because of this incident, the Ganges is known as Jahnavi, the daughter of Jahnu, throughout the world."