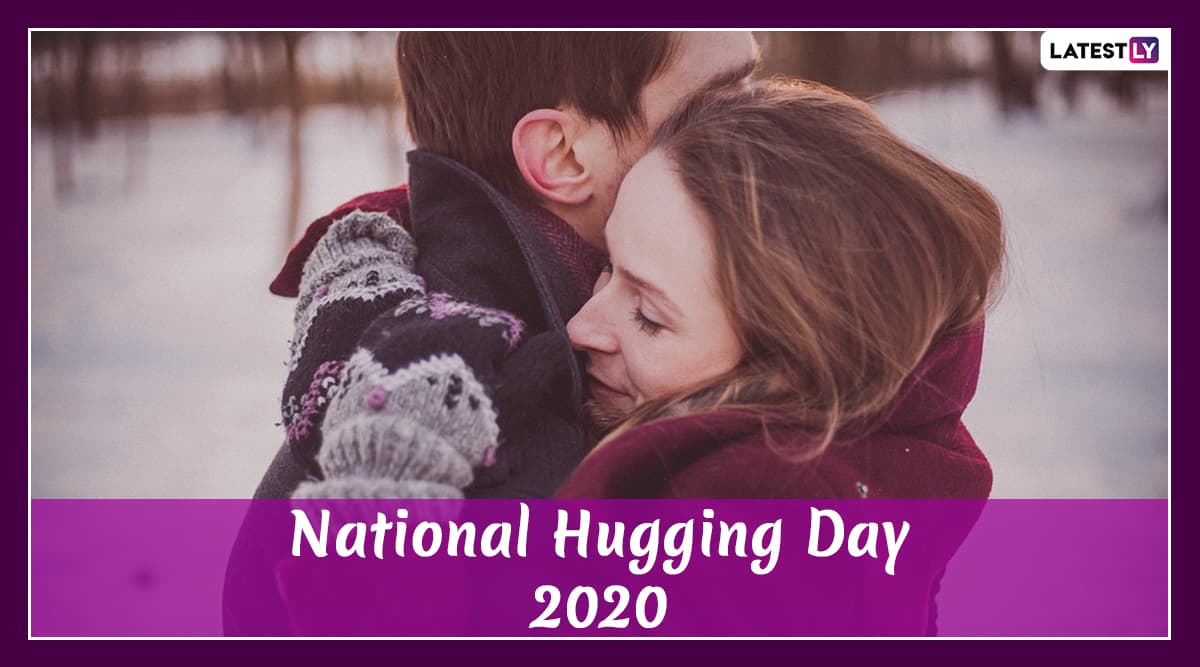 The gesture of hug is just so beautiful and so comforting. And do you there is an entire day dedicated to hugging? A National Hugging Day is marked each year on January 21. The idea is simple, to encourage everyone to hug their friends and family often. A hug can be such a relief, it conveys comfort that even words would fail to. And the idea of marking this day is to give your closed ones a hug and make them feel well, show the affection which you may not otherwise. Ahead of National Hugging Day 2020, we give you a little more information about the history, significance and celebrations of this observance. New York City Toddler 'Besties' Hugging Each Other Makes Social Media Fall for Them, Watch Adorable Video.
Hugging Day History
A man named Kevin Zaborney is credited with starting the celebrations of Hugging Day back in the year 1986. The day of January 21 was chosen because it fell between the Christmas and New Year's Holidays and Valentine's Day. He found that people are generally in low spirits around this time of the year. According to him, "American society is embarrassed to show feelings in public" and he hoped things would change with the observance of National Hugging Day. He encouraged people to go and hug their friends and family members more often. He also emphasized on taking the consent of people first so that they can gauge the response. he day was first celebrated on January 21, 1986 in Clio, Michigan, USA.
Hugging Day Significance and Celebrations
A hug has a lot of health benefits and it most essentially reduces stress. Hugging your romantic partner is the best for your health. Even scientific studies state that a 10-second long hug can boost the immunity of a person. In times of the stressful routine in the competitive world, it is the best form of easing out all your tensions. So hugging day serves importance where one goes about expressing emotions. You Need a BIG Hug! 5 Health Benefits of Hugging It Out.
Needless to say, the best way of celebrating this observance is by hugging people out! Go give a big hug to your mom, dad, grandparents, kids, best friends. Do not hold back your emotions and rather express it with your near and dear ones. The day is all about spreading love and making people comfortable.