Every year on January 12, India observes National Youth Day or Yuva Diwas in the honour of Swami Vivekananda's birth anniversary. Yes, there is a national day dedicated to the youth of India. And the reason why it is celebrated on Swami Vivekananda Jayanti is because the great spiritual leader had strong faith in the power of youth. Swami Vivekananda motivated the youth to play an active role in nation building. He had a vision for our country where energetic young people will shape up a modern India with a foundation of Vedic spiritual ideals and philosophies. And just like any other religious or national festival, young adults must also remember Swami Vivekananda's teachings and great quotes and wish on National Youth Day. We bring you a list of National Youth Day 2019 wishes, WhatsApp Stickers, SMS, text messages, GIF image greetings, photos, sayings, and more to wish on Yuva Diwas. Swami Vivekananda Jayanti Greetings 2019 Wishes: Best WhatsApp Stickers, Messages, GIF Image Greetings to Send Across on 156th Birth Anniversary of Great Influencer.
Swami Vivekananda was a great Indian Hindu monk and a key figure who played a crucial role in introducing the Indian philosophies of Vedanta and Yoga to the Western world. He believed if anyone who could make the country great was its youth. In his famous quote, Swami Vivekanand said, "my faith is in the younger generation, the modern generation, out of them will come my workers. They will work out the whole problem, like lions." His immense faith in the youth led the government of India to take a decision of celebrating National Youth Day or Yuva Diwas on his birth anniversary on January 12 every year. Swami Vivekananda Jayanti 2019 Quotes: Motivational Sayings to Share on His 156th Birth Anniversary.
It was in 1984, the Government of India announced the national day and had quoted that ' the philosophy of Swamiji and the ideals for which he lived and worked could be a great source of inspiration for the Indian Youth.' Let us celebrate National Youth Day 2019 (Yuva Diwas 2019) with a bunch of great lines and sayings as there is an extensive search for the same. Everyone who is searching for Yuva Diwas Quotes, Yuva Diwas Wishes, National Youth Day, National Youth Day Wishes, National Youth Day Quotes, National Youth Day Greetings, Happy National Youth Day, Happy National Youth Day Images, Happy National Youth Day SMS, you will find it below.
WhatsApp Message Reads: Everything Has a Beautiful Ending. If It Is Not Beautiful Then It Is Not the Ending. So Keep Working Hard Until You Experience a Beautiful Ending. Wishing You a Very Happy National Youth Day.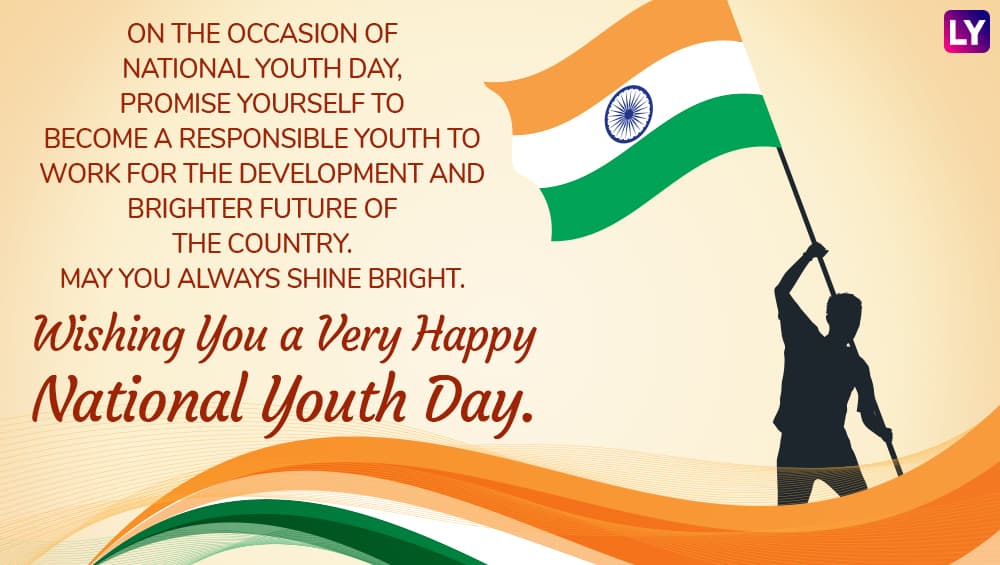 WhatsApp Message Reads: On the Occasion of National Youth Day, Promise Yourself to Become a Responsible Youth to Work for the Development and Brighter Future of the Country. May You Always Shine Bright.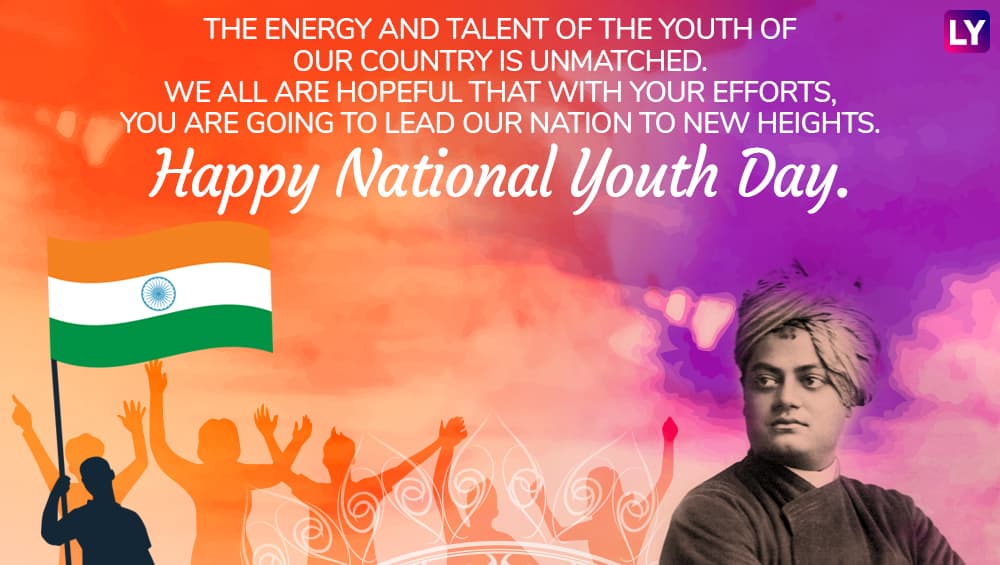 WhatsApp Message Reads: The Energy and Talent of the Youth of Our Country Is Unmatched. We All Are Hopeful That With Your Efforts, You Are Going to Lead Our Nation to New Heights. Happy National Youth Day.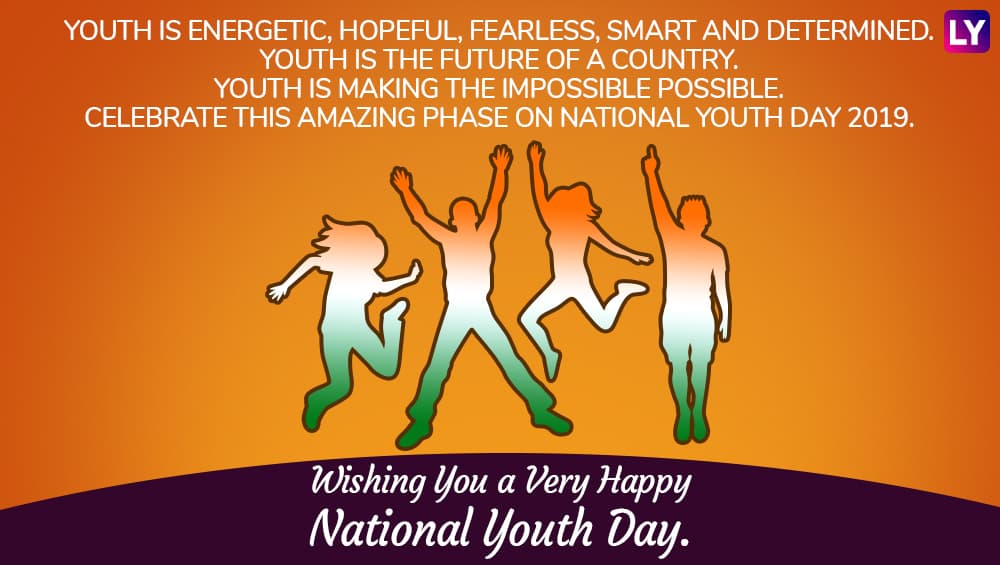 WhatsApp Message Reads: Youth Is Energetic, Hopeful, Fearless, Smart and Determined. Youth Is the Future of a Country. Youth Is Making the Impossible Possible. Celebrate This Amazing Phase on National Youth Day 2019.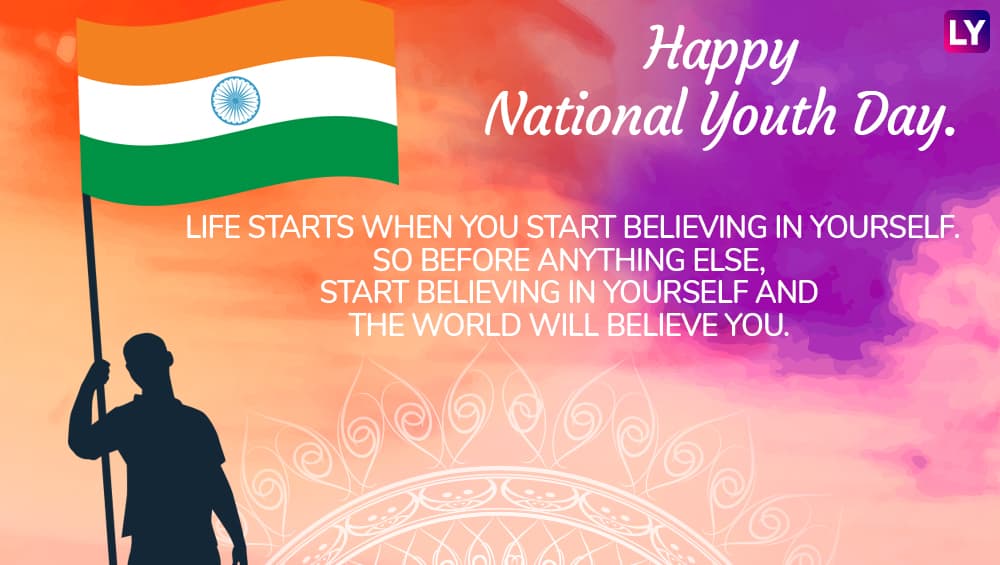 WhatsApp Message Reads: Life Starts When You Start Believing in Yourself. So Before Anything Else, Start Believing in Yourself and the World Will Believe You. Warm Wishes on National Youth Day 2019.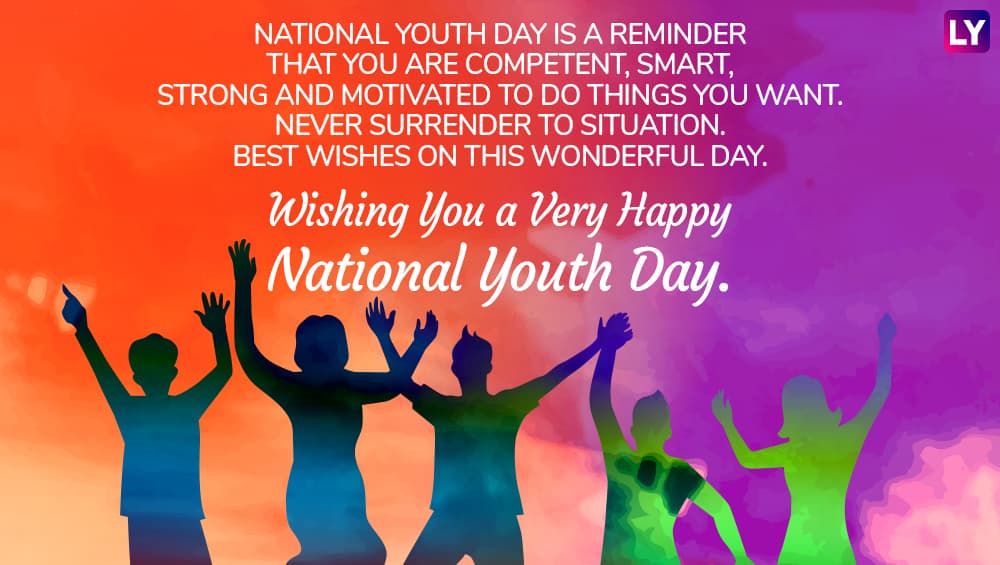 WhatsApp Message Reads: National Youth Day Is a Reminder That You Are Competent, Smart, Strong and Motivated to Do Things You Want. Never Surrender to Situation. Best Wishes on This Wonderful Day.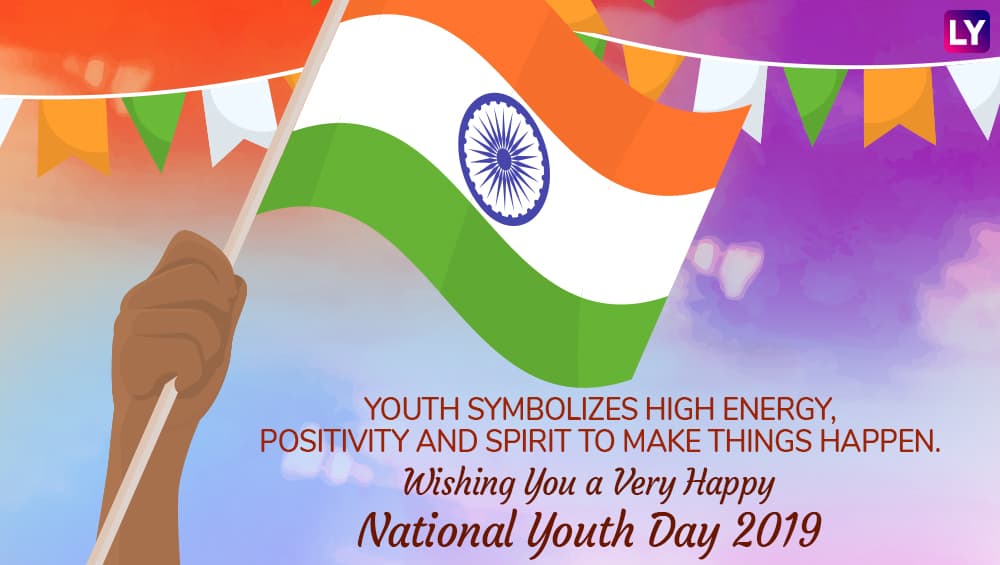 WhatsApp Message Reads: Youth Symbolizes High Energy, Positivity and Spirit to Make Things Happen. Wishing You a Very Happy National Youth Day 2019.
On 12 January 2013, Former Indian Prime Minister Manmohan Singh told in his address at the inauguration of four-year-long celebrations of Swami Vivekananda's 150th birth anniversary— "What Gandhiji said captures the great importance of spreading Swami Vivekananda's ideas and ideals among the youth in our country today. He personified the eternal energy of the youth and their restless quest for truth. It is entirely fitting that the Government of India has declared 12th January, the birthday of Swami Vivekananda, as National Youth Day. We must work to rekindle the eternal message of this great patriot and son of India." We wish every youth of the country to rise to the occasion and make the country touch new heights. Wish you all a very Happy National Youth Day 2019!
(The above story first appeared on LatestLY on Jan 11, 2019 11:03 PM IST. For more news and updates on politics, world, sports, entertainment and lifestyle, log on to our website latestly.com).