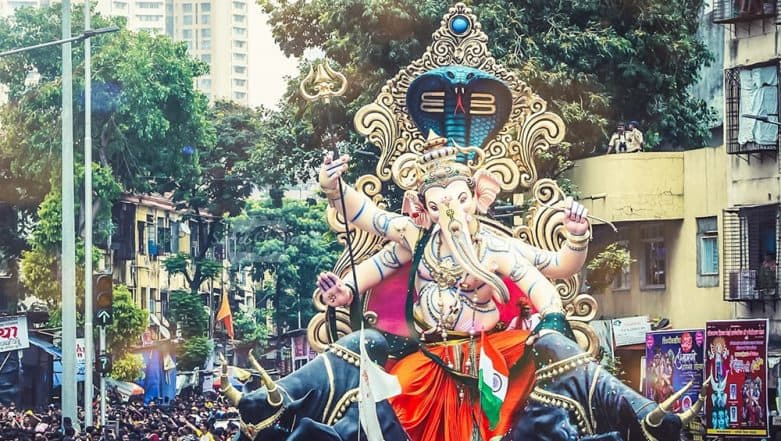 It is the festive vibe everywhere as its the time for Ganeshotsav, one of the most popular festivals celebrated by Hindu community. Starting with Ganesh Chaturthi on September 2, the festival will be marked for the next 10 days, until September 12. It is one of the best times as it is carried out with such joy and fervour. One of the best things to witness is the celebratory vibe of all the revellers. And if you are in Maharashtra, then it is a must-do thing to visit all the popular Ganpati pandals, which organise the festival on a grand scale. And while you may be out there going Ganpati pandal hopping, you also need to extra careful about your safety. Because unfortunately, places with huge crowds also attract a lot of thieves. While many enjoy the divinity, there are also cases of mobile thefts, jewellery loss or even molestation. So in this week's travel tip, we give you some tips to keep in mind while you are out there taking a Ganpati darshan. Ganesh Pandals in Mumbai: This Ganesh Chaturthi 2019, Visit Lalbaugcha Raja to Mumbai Cha Raja & Other Famous Ganpati Mandals.
Visiting a Ganpati pandal is always exciting, because the places which organise the festival on a large scale, also get a huge idol of Lord Ganesh. For ardent believers in the God of wisdom, it is no less than amazement to see the kind of decorations that are made at the pandal. Several pandals even have dramas, small plays and interactive shows to give out a message to the devotees. So pandal hopping is quite an eventful thing one can indulge into experience the vibe of Ganeshotsav. But while you are out there, being a part of the festivities, it is also important to take good care of yourselves. Ganpati Darshan in Rs 300 Only? Beware of Fake WhatsApp Messages of Ganesh Mandal Tour Packages in Mumbai.
Do not overdress: We often tend to wear new clothes and accessories whenever we are being a part of festive celebrations. But wearing too much jewellery or fancy, brighter clothes can also make you an eye-catching target for the thieves and robbers.

Don't carry too much cash: It is always advisable to leave with sufficient amount of money for you to return back home in any mode of transport available. Do not carry a huge amount of money in your wallet. Instead, keep your money in different pockets of your jeans or kurti.

Be alert: Be alert at all times even if you are travelling with your friends or family. You are responsible for your own safety, so keep looking around. If you find anything/anyone suspicious please report to the authorities near the pandal.

Be aware while clicking pictures: In the time of smartphones, it is very common to see people take pictures. Many people like clicking selfies with the idol of Ganesha and the decorations. But whenever you take your phone out, make sure you clutch on to it tightly. Be careful of the crowd around you and understand that you can be an easy target in here. So refrain from taking out your phone, over and over again.

Keep your bags in front: Any kind of baggage that you carry, keep it to the frontal side of you. Anyone can open or flick things from your bag in a crowd from the back. But having your bag in front also gives you control of the belongings.

Carry your own water bottle/snacks: There are bound to be queues at some of the places for Ganpati Darshan. Always keep some light snacks like biscuits, fruits with you. Carry a water bottle at all times. Because eating from outside, may not be very safe. In fact, people can also mix something and offer you, just to take advantage later.
These are some of the things you should keep in mind when you go out for Ganpati pandal hopping. It is a very nice experience to get darshan and seek blessings from the Lord but it is also important to be careful in the crowds. A little irresponsibility and lack of alertness can turn your experience into an unpleasant one. We hope you have a Happy Ganesh Chaturthi 2019!