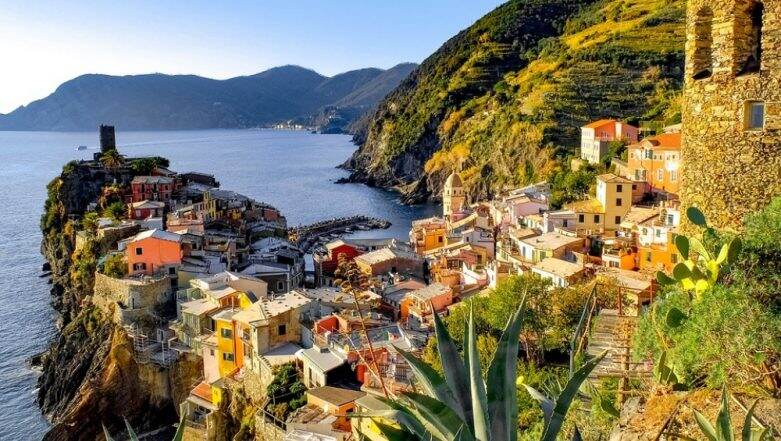 An Italian town has introduced fine for those wearing thong footwear. Tourists spotted wearing summer flipflops, rubber thongs, sandals or heels in Cinque Terre could face fines of more than USD 2,827. The new rule comes after mountain rescue units had to rescue travellers who were not dressed in climbing clothes. The units are tired of saving people who got themselves trapped due to improper attire. They were often on narrow trails in northern Italy's seaside villages.
To spread the message, Cinque Terre's national park authority has launched a campaign to inform visitors how they need to be better equipped for trails. Those who ignore the guidelines could face fines between €50 ($AU80) and €2500 ($AU4023). The Telegraph quoted Patrizio Scarpellini, head of the Cinque Terre national park as saying, "The problem is that people come here thinking they are at the seaside, but the paths above the villages are like mountain trail. First, we will introduce the information campaign, then we'll start issuing fines." Battle of the Oranges 2019 in Northern Italy: Ivrea Gets Juiced During Its Annual Festival (Watch Video)
The rescue team consists of volunteers from the Italian Alpine Club, a hiking organisation which helps in maintaining the trail. Club representative Maurizio Cattani was quoted as saying, "The paths are like Alpine trails. Tourists should not be tackling them in flip-flops and without adequate water."
The tourist destination is increasingly becoming popular among travellers. The place receives more than 2.8 million visitors yearly. With the arrival of new cruise ships at port La Spezia, it is expecting more tourists. Reportedly, Cinque Terre expects to see 750,000 cruise ship passengers this year which was 450,000 in 2018. The five fishing villages are also in the list of UNESCO World Heritage Sites.