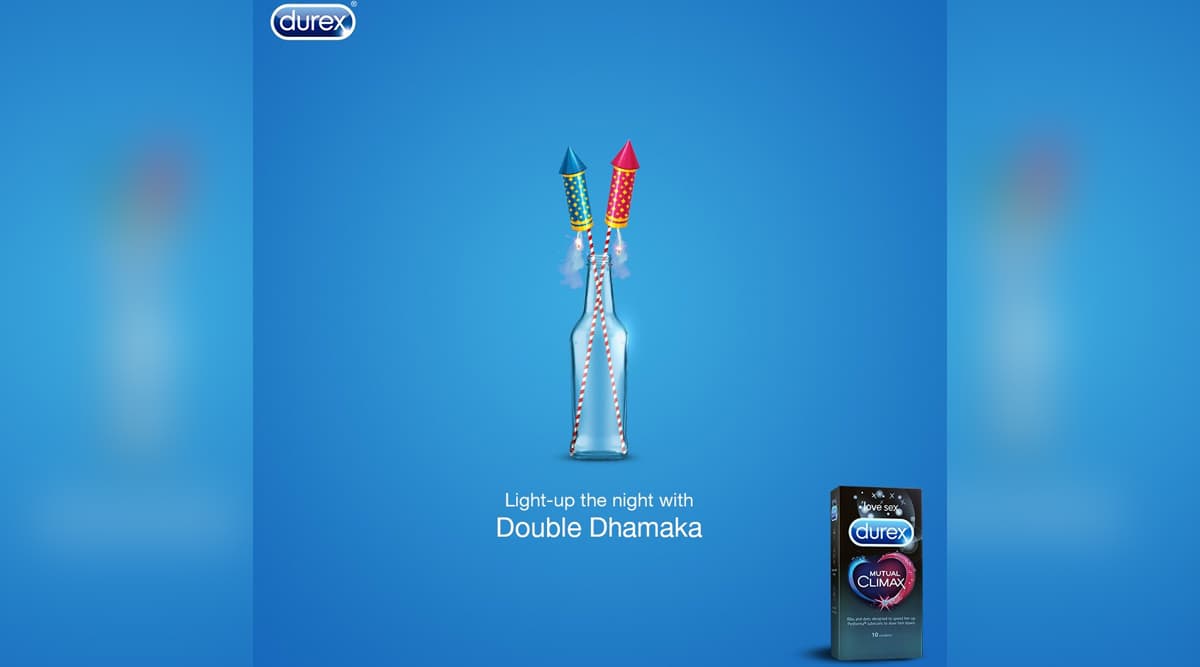 Mumbai, October 26: Durex India, the condom brand, has come under fire from users on Twitter after one of its 'Diwali' tweet offended several people. The condom brand, known for its innovative ads and promotions, faced the backclash on the social media site for promoting its new product under the guise of wishing #HappyDiwali on Twitter. The controversial tweet also comes with the link that takes customers to the Amazon shopping website selling the product. The product promoted in the controversial tweet is named "Durex Mutual Climax Condoms." Durex Condoms Share Funny iPhone 11 Meme, Includes Epic Night Mode to Slomo Climax in the Hilarious Twitter Ad.
The tweet generated angry response and comments. "This is a clear Hindu festival degradation," said an angry user. Others complained about the timing of the ad. Durex Condom India Says 'Ride Safe' in Its New Traffic Rules Twitter Ad and Our Inner Pervs Can't Help Sniggering.
Check the Controversial Tweet First
Let the sparks fly! 😉 To buy the product, click on https://t.co/tyaHjWlYRy. #Diwali #HappyDiwali pic.twitter.com/a5M0mWEVEI

— Durex India (@DurexIndia) October 26, 2019
Read the Twitter Reactions on the Durex Ad Below
I have reported this Ad to @ascionline .

Others kindly do so@DharmikSonal @Aabhas24 ji @Payal_Rohatgi Ji @arunv2808 Bhai @AskAnshul Bhai @mirchagalib Ji @IntrepidSaffron @Halal_Kaffir bhai pic.twitter.com/YLWMWtit1d

— Arya Paramanand 🇮🇳 (@paramanand_3) October 26, 2019
Another Angry User Reporting the Ad
Everyone report this ad on @ascionline .

This is a clear Hindu festival degradation.

🙏

All it takes is for you to send us a specific complaint against a specific ad citing your objection and WhatsApp to 7710012345. Help us help you serve.

— Arya Paramanand 🇮🇳 (@paramanand_3) October 26, 2019
Wayward Reactions
Wah thrki wah

— Ravindra solanki 🛡️ (@ravisol66901997) October 26, 2019
The ad shows a bottle and two crackers known as "rocket-bomb" inside it to highlight the theme of mutual climax condoms. However, unlike the earlier Durax ads, this ad was not appreciated by Twitter users. Instead, it invited tweets of criticism and angry response from users. However, Durex India did not withdraw the ad or issue an apology.