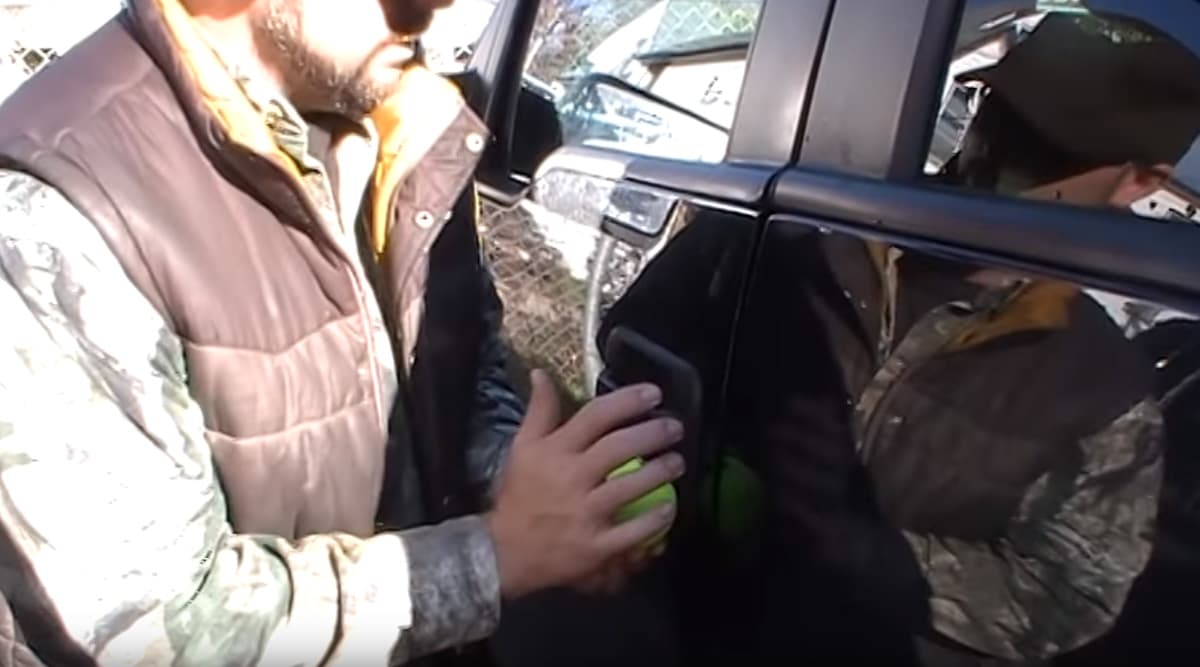 TikTok is becoming the new platform for consuming information these days, with people posting some hacks and useful tips up there. Now a new TikTok video is going viral which shows one can open a locked car door with the use of a Tennis ball by just using air pressure. The video claims that car lock opens up when applied with air pressure from a hole of a tennis ball. However, the technique is found to be fake and it is a false claim. Sardar Patel's Statue of Unity Named as 'Eighth Wonder of World'? Here's a Fact-Check.
The TikTok video by user @SajaySavage has been shared on several social media platforms. When shared on Twitter by one user, it has got over 4.6 million views! As per the video, one should drill a hole into a tennis ball at any point. Then place the hole on the car lock and apply pressure. The resultant air pressure will unlock the car door. The video is also looked at with an angle from looting someone's locked car. But unlocking a car is not as simple as it has been shown in the viral video. It is not possible to unlock the door by using air pressure. Fact Check: Viral Picture of Tamil Nadu School Textbook Including Homosexuality in Concept of Family is Actually From Egypt!
Here's The Viral Video Showing Unlocking of Car Using Tennis Ball:
Lmmfaooooo pic.twitter.com/LtJQEjG7LY

— a s i a . 🍯 (@___Age) January 12, 2020
There is no such technique to open a car's door like mentioned in the video. This video has actually resurfaced online again. It was going viral back in the year 2006 as well. Several people tried to use this method but failed. Had it been true, we would see a definite rise in the number of car break-ins.
Watch Mythbuster Video of Unlocking of Car Using Tennis Ball: 
The above video also demonstrates that the claim is a myth and there is no such technique of opening the car door with a tennis ball. So if you come across this viral video, do not believe it.
Fact check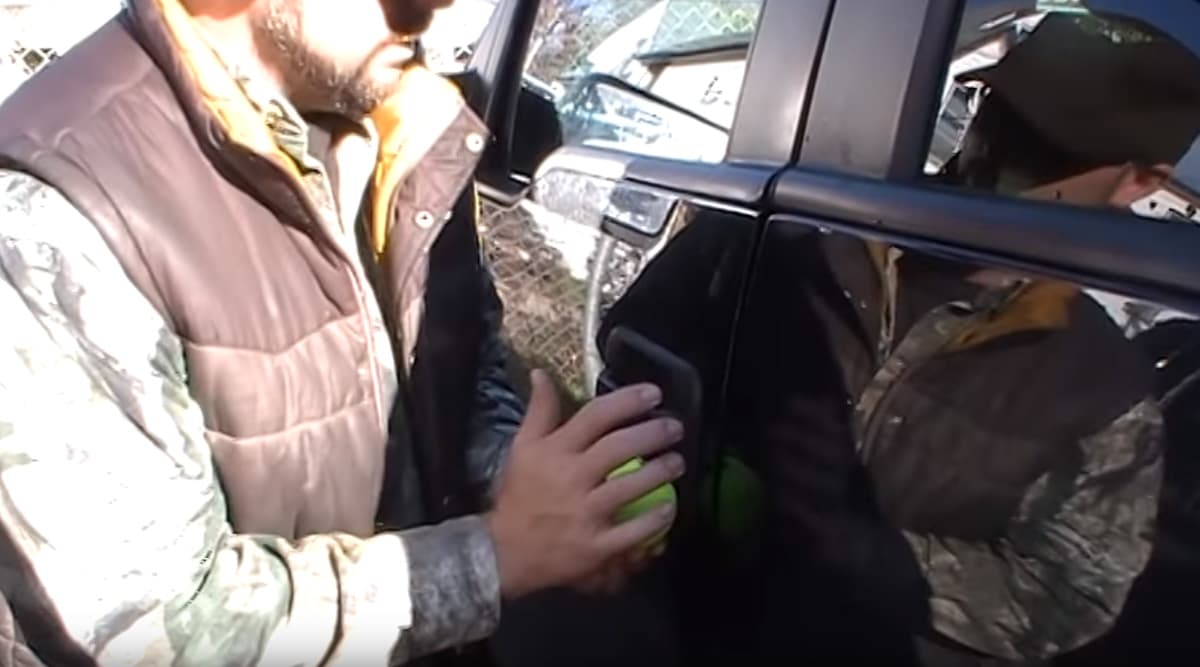 Claim :
Locked door of a car can be opened using air pressure from a tennis ball.
Conclusion :
In our fact check, we found out that the claim has no substance and is false.